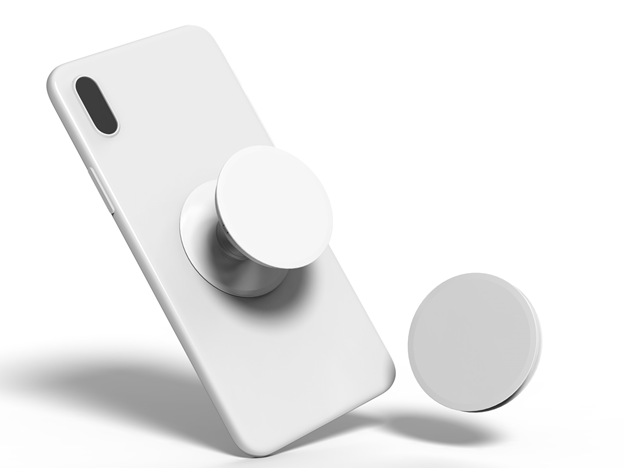 In 2021, the mobile phone accessories market was worth $86.6 billion.
The thriving market shows that accessories for cell phones have become indispensable. So, whether you want your phone to look stylish or add functionality, there is an accessory. But picking the necessary phone accessories for you or a friend can be tricky.
The cellphone accessories listed here are compatible with iOS and Android. So, even an iPhone user can scroll through to pick a cool gadget.
Phone Cases
Most smartphones have metal or glass builds, so protecting them from breaking can be tricky. A good phone cover goes a long way, even if you want your phone to remain elegant. There are trendy phone case options, from the slim anti-slip to the rugged cover.
The anti-slip phone case protects your phone from accidental drops while retaining its slim profile. This case is ideal for anyone looking for a cover that is as simple as possible.
Consider buying rugged cases if you're clumsy or work in harsh environments. These covers come with holsters to ensure your phone survives almost everything.
Wallet cases let you keep ID, cash, and cards while keeping your cell protected. Also, they keep the display safe without a screen protector.
Selfie Stick Tripod
The 3-in-1 selfie stick tripod is a must-have for content creators and selfie lovers. It acts as a phone holder, selfie monopod, and remote shutter.
The tripod helps you take the best selfie pictures from different angles. It also lets you record videos with ease. Its anti-slip tripod legs offer excellent stability in harsh conditions like smooth surfaces.
Thanks to its portable design, the selfie tripod is excellent for trips.
Bluetooth Headphones
The future of jack plugs is still in limbo, and very few phones come with quality built-in speakers. But a pair of Bluetooth headphones are a savior. Besides, Bluetooth headphones are improving with every generation.
Rather than detangling wires, get a pair of Bluetooth headsets. And since there are many options, invest a little more in getting a good pair.
Phone Holder
Do you prefer to get directions from your phone rather than the GPS of your car? If yes, you'll need a phone mount for your vehicle to stay safe on the road. Phone mounts come in different designs and functionalities, from spring to magnetic and dashboard to air conditioner mounts.
Most holders use magnets or spring clamps to put the phone in place. Spring mounts can hold almost any phone, while magnetic ones work with cells with a metal plate at the back. Some manufacturers produce cases with built-in magnets for your magnetic car mounts.
Power Bank
Most batteries drain a lot when you play many games or do other battery-intensive activities. But a good power bank will ensure you never worry about your phone battery dying. Ensure you've checked your car model to avoid an incompatible product when buying a power bank.
Choose the Best Accessories for Cell Phones 
Smartphones have become essential to your life due to their amazing features. From cameras to calculators, you can do almost everything on your phone.
And accessories for cell phones make up for any shortcomings. Whether your cell lacks a headphone jack, there are various wireless options. A case is useful if you want to protect your beautiful phone from damage.
If you enjoyed this read, check us out for more tech topics.