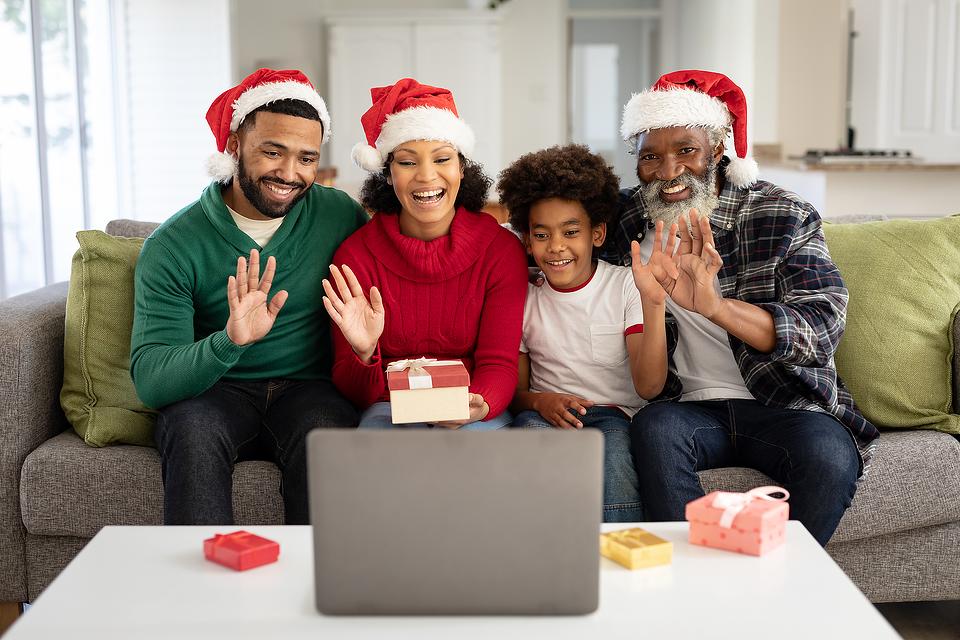 The holiday season is coming! Are you looking for some festive activities that the whole family can do while getting down with the spirit of tech? Here are some tips.
If you are one of the many families that focuses more on tech than others during the holidays, it can be hard to find activities with the whole family. Fortunately, there are plenty of options out there that take advantage of everyone's unique skills and talents.
The following ideas all take little time and effort to complete but have great payoffs when enjoyed together as a family. Here are six easy activities for the tech-savvy family that your family will enjoy year after year!
Impress Your Family with Instagram Videos
If you're lucky enough to have extended family staying with you over Christmas, why not impress them with Instagram videos that show off your home and decorations? Using a small video camera or your phone, record clips of each family member looking at different parts of your home, and then post these photos to Instagram. This will add a personal touch to your account and give everyone something new to explore on their phones and tablets.
Ask Your Kids to Design Their Own Smartphone App
Smartphones have become an integral part of life. It's hard to imagine a world without them, which is why getting your kids involved in their creation is so important. Get your children thinking about how they would design their apps and encourage them to create mock-ups that show what their app would look like. Not only will you be developing innovative thinkers, but you'll also give them something to do on those long summer nights!
Take Advantage of Alexa's Skills
Amazon's Alexa is more than just a helpful robotic voice in your home — it's also a portal to a variety of different skills. If you're interested in science and technology, there are plenty of easy ways to explore those interests with Alexa. Consider learning how to create a new holiday recipe with Alexa or trying out some "How To" skills from Amazon itself. You can even get your hands dirty and make a speaker out of some cardboard!
Watch Movies on Streaming Services
Have everyone grab their favorite snacks, find their favorite Christmas movie on a streaming service like Netflix or Amazon Prime, and tune in! Not only is it fun to gather around a screen to watch something— there's nothing quite like watching one of your favorite holiday movies with loved ones.
To make things more fun, you can exchange your TV for a home theater system and watch it as if you were at an actual movie theater. A home theater system usually comes with two or three speakers that produce sound to accommodate different surround effects and have equalizers that allow you to tune and customize the sound so that everything is balanced. It's a perfect way to enjoy the holidays with family while watching your favorite holiday classics!
Play Augmented Reality Games for The Family
Augmented reality games use your smartphone or tablet's GPS to superimpose a game or other interactive elements over your real-world surroundings. You might've played Pokémon Go in 2018. Still, there are plenty of other games where you can explore and learn about history, geography, science, and much more, which can be an entertaining activity for any family during the holidays!
Games like Fantastic Beasts: Cases from Hogwarts give families who love Harry Potter some exciting new adventures to work together on! These games provide hours of fun for kids and adults alike, no matter what age you are.
Host Virtual Caroling for Distant Relatives
Invite distant relatives who live in other states or countries to a virtual caroling event via Skype or Facetime. They'll enjoy an evening with family and friends, without actually having to travel very far. Make sure they have a list of fun Christmas songs to sing! You can set up a webcam on your computer to record them singing; you can then upload it onto YouTube later and share it with everyone on Facebook.
Don't forget about dressing up! You and your family can dress up as Santa and his elves to make it more entertaining. No need to spend too much on getting the outfits. Some costumes are easy to find in retail stores, or you could always use some artsy skills if you feel like creating your costume!
There are many tech activities to keep your family engaged over Christmas. But it's important to take a step back sometimes and enjoy each other's company rather than playing games on our phones or having the same old tradition. Add something new every year to make it special!