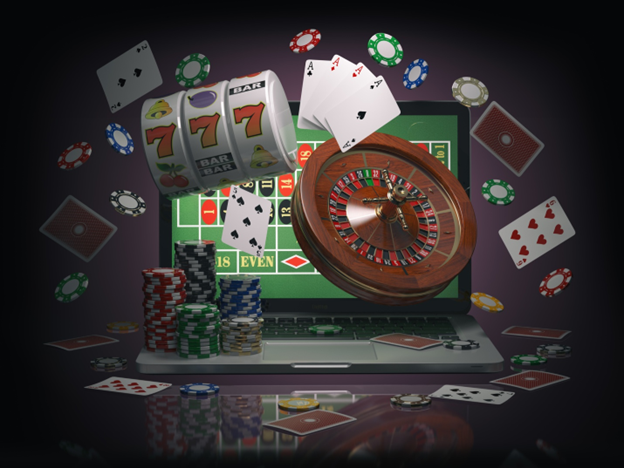 Are you new to online gambling? Then you may want to know about the most common mistakes made by players.
The popularity of online gambling continues to grow, with hundreds of sites now offering exciting games. However, being successful requires you to do more than sign up.
Learning how to avoid the most common mistakes is vital. Otherwise, you risk losing your hard-earned money.
Fortunately, you've come to the right place. This article takes a look at some common errors online gamblers make, along with advice on how to avoid each.
Keep reading to find out more!
Know the Terms and Conditions
When engaging in online gambling, it is important that you are aware of the terms and conditions that apply. By doing so, you can avoid any potential problems or disputes that may arise.
For example, many online casinos have wagering requirements that you must meet before you can withdraw your winnings. If you are not aware of these requirements, you may end up accidentally violating them and forfeiting your winnings.
Also, it is important to be aware of the terms and conditions in relation to bonuses and promotions. Many times, these offers come with certain requirements that must be met in order to take advantage of them.
If you are not familiar with these conditions, you may miss out on a great opportunity. So, it is always beneficial to take a moment to read through the terms and conditions before engaging in any online gambling.
Always Play With Strategy
No matter what game you are playing, online gambling should always be approached with a clear strategy in mind. Whether you are playing slots, blackjack, roulette, or any other game, know what your goals are and how you plan to achieve them.
Games of chance are always going to be somewhat unpredictable, but having a strategy will help you to minimize your losses and maximize your chances of winning.
Without a strategy, you are simply gambling blindly and this is a surefire way to lose money. So, before you start playing any online gambling game, take the time to develop a clear strategy.
This will pay off in the long run and help you to enjoy the experience much more.
Register With Your Correct Information
When a person creates a fake identity in online gambling, they are committing fraud. This is a serious offense that can lead to jail time and hefty fines.
The United States Federal Government has prosecuted cases of online gambling fraud and will continue to do so. Fake identities are often used to circumvent age restrictions, avoid paying taxes, or launder money.
Gambling site operators who knowingly allow fake identities to be used on their sites can also be prosecuted. Registering with fake information is a serious crime and should be avoided at all costs.
Check the Casino's Reputation
When it comes to a live casino, there are a few things to look for when checking the reputation. The first is to make sure the casino is licensed and regulated by a reputable gaming authority.
Check for player reviews and ratings. And also make sure the casino uses the latest encryption technology to protect player information.
Make sure to always check the casino's reputation before playing. This can be done by looking for reviews and ratings from other players, as well as checking to see if the casino is licensed and regulated by a gaming authority.
It is also important to make sure the casino uses the latest encryption technology to protect player information. By taking these steps, players can be sure they are playing at a reputable and safe online casino.
Manage Your Bankroll
Your bankroll is the amount of money you have set aside specifically for gambling. It's important to manage your bankroll carefully because if you don't, you could end up losing more money than you can afford.
Here are a few ideas to help you manage your bankroll:
Set a Budget
Decide how much money you can afford to lose, and stick to it.
Don't Chase Your Losses
If you're on a losing streak, don't try to win back what you've lost by gambling more. This will only lead to more losses.
Take Breaks
If you're starting to feel like you're losing control, take a break from gambling. Go for a walk, watch a movie, or do something else to take your mind off of gambling.
Know When to Stop
If you find that you're losing more money than you can afford to, it's time to stop gambling. Gambling should be a fun activity, not a way to lose all of your money.
Research the Games You Want to Play
There are many different types of gambling games that you can play online. So, it is important to do your research on the games you want to play before you start gambling online.
This way, you will know what you are doing and will be more likely to win. There are also many websites that can help you research the games you want. You can also ask people you know who gamble online for their advice.
Know the Odds
There are many best online games that you can play. Each game has its own set of rules and odds. It is important to know each game before you start playing. The odds can also help you determine your chances of winning or losing.
Some online casino games have better odds than others. For example, slots have better odds than blackjack. However, this does not mean that slots are always the better choice.
Remember, even the games with the best odds can be risky. Be sure to gamble responsibly and only bet what you can afford to lose.
Avoid Mistakes in Online Gambling Now
If you want to avoid making common online gambling mistakes, there are a few things you can do. Research the games you want to play and learn the odds. Set a budget and stick to it. Walk away when you're ahead, and avoid drinking alcohol while gambling.
If you can avoid these mistakes, you'll be on your way to becoming a successful online gambler.
Did you find this article helpful? Visit more of our blogs!