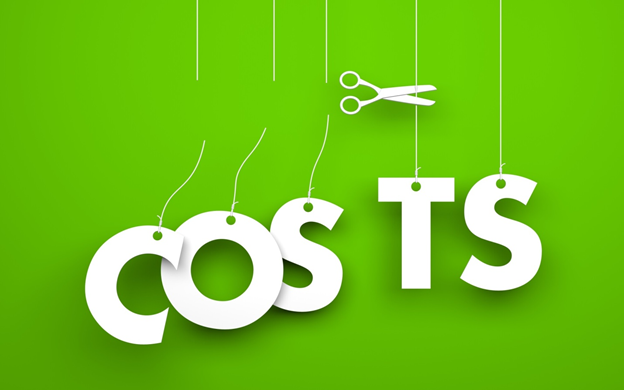 In the second quarter of 2022, 75 percent of small businesses said they were paying more for supplies. And if that complaint sounds familiar, then you're probably already dealing with the Inflation Dilemma.
Sure, you could raise prices. But you don't want to lose customers. With prices going on a steady upward climb, it's getting harder for your business to remain profitable.
What if we told you that it was possible to experience sky-high revenues even while watching your margins shrink? It's true. All you have to do is reduce your business overhead.
Want to know how to cut costs without upsetting customers or selling at a loss? Keep reading to learn more.
It Starts With a Deep Dive
In personal finance, there's a term called "lifestyle creep." This refers to the fact that as people make more money, they tend to spend more. And so, despite having higher salaries, victims of lifestyle creep often find themselves struggling to save for a rainy day.
Just like regular people can have unused subscriptions and outsized mortgages, small businesses can also have business expenses that they don't actually need to be paying.
Do you have a paid software solution that you use on a just-in-case basis? Maybe you're paying for printing when you should be going paperless. Or perhaps your insurance policy is covering equipment that you don't use anymore.
The first step in making effective cost cuts is asking yourself the question:
Where is our money going right now?
Find Cost-Effective Alternatives
A few years ago, the McKinsey Global Institute found that American businesses were able to cut IT and service costs by 60 percent. How did they do it? They outsourced their services.
Chances are that your business relies on a suite of software tools, products, and services to remain functional on a day-to-day basis. But are those particular solutions really as cost-effective as they could be?
Maybe you need to work with a professional firm instead of hiring an in-house accountant. Perhaps you need to downsize or consider becoming a remote workplace to save money on office-related costs.
When it's time to refinance a mortgage or take out insurance, most people will shop around and look for the most affordable provider that they can. You need to do the same for your business.
Use Business Management Software
When it comes to business expenses, there are a lot of moving parts. Even when you've approved an expense, it's easy to forget invoices or to be otherwise unclear about where your money is going.
Business management software makes it easy for you to ask the hard questions. Want to learn more about how this works? Check out this link to get a rundown of all the reasons why spending software can make it easier for you to manage your company's finances.
Lowering Business Overhead Doesn't Have to Be Complicated
Controlling your business overhead costs is mission-critical for your company. If expenses are allowed to go unchecked, even a company with sales will struggle to remain profitable.
When you know where your money is going and you make a point of exploring cheaper options, however, it becomes a lot easier to keep your spending in check. To that end, spending software can only help you manage your costs.
Looking for more business advice? Check out the rest of our site to see more content like this!