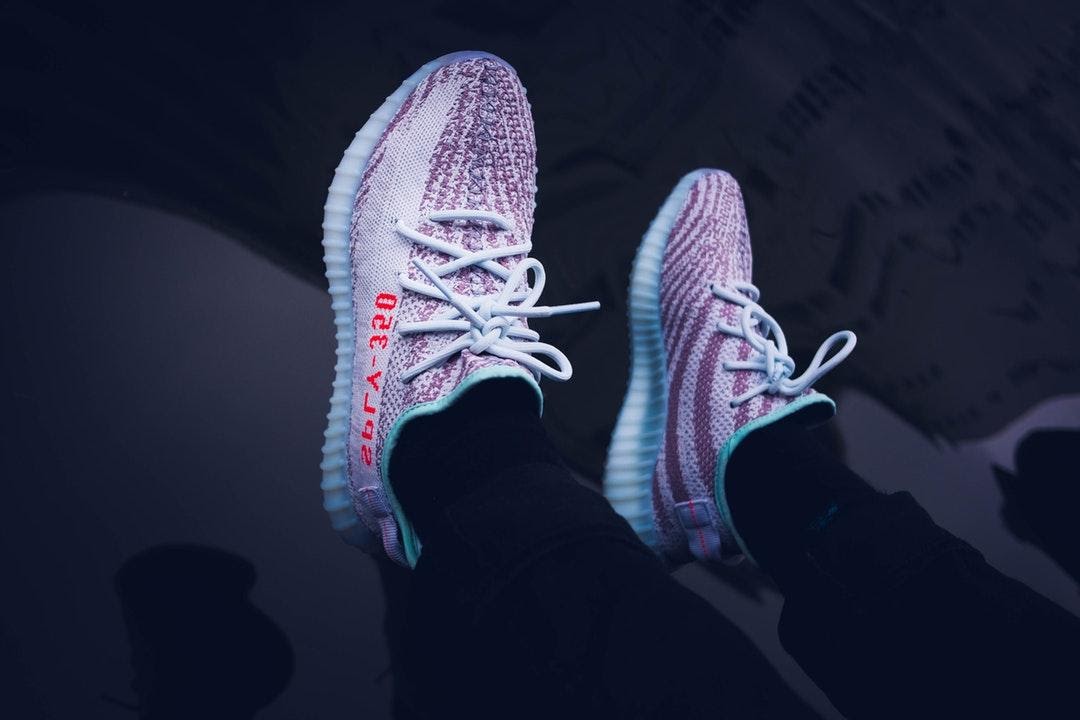 As 2021 winds down to a close, the holiday season is approaching fast and furiously. It's that time of year when people wake up frantic in the middle of the night, thinking, "Oh no! What am I gonna get for ____?"
Finding gifts can be a challenge, but some people give you a good idea of what to get. For instance, if you have a loved one who loves collecting the hottest shoes, you can usually survive by giving them the hottest shoes out right now.
As the year wraps up, we're confident we can give you some pointers on finding the hottest shoes. Any of the shoes below will make an excellent gift for your footwear-loving friend.
And hey, if you want to treat yourself to a fresh pair of kicks, that's cool too! So, get started by checking out our guide below.
Adidas Forum 84 ADV Low Sneaker
The Adidas Forum Low has enjoyed an incredible year in 2021. These vintage shoe models relaunched in 2020 and became some of the hottest basketball shoes out there.
A few different brands have taken their shots at styling this shoe, but many experts in the field believe the February models are the best. These shows feature a premium leather build with flashes of white suede.
The result is a low-key silhouette that achieves a refreshingly old-school look. Yet, despite the older style, it continues to look relevant and contemporary at the same time. If you or your loved one enjoy a fresh take on an old classic, we can't recommend this shoe enough.
New Balance x Levi's 990v3 Sneaker
When you picture a "dad shoe," what comes to mind? If you're like a lot of others, you probably imagine a pair of white New Balance shoes. Most people don't expect the brand to branch out much.
And yet, in September this year, New Balance threw a curveball. That month, they released a shoe with the help of Levi's.
Experts expected this denim-style shoe to strike hard in a market of middle-aged men, but it ended up having broader appeal. With an absorbent cushioning effect and a design built for comfort, these shoes attract an audience.
Air Jordan 15 OG
Jordans have been a mainstay of shoe trends for decades now, and the brand hasn't lost its step in 2021. Instead, they brought back an old favorite with a fresh touch.
Starting in 1999, Air Jordan ran the Jordan 15 in a tremendously successful campaign. These sleek, stealthy shoes took their inspiration from a fighter jet. However, after 2000, the shoe essentially disappeared from the market.
Now, it's back with a vengeance. Over 20 years after its initial release, the Air Jordan 15 is back in black. Along with its stealthy look, the shoe also features accents and branded hits in a deep red.
Adidas Yeezy 450 Sneaker
This shoe debuted one of the strangest silhouettes to ever emerge from the Yeezy world. The 450 boasts a stunningly futuristic design that looks almost like a splash of slime from the Teenage Mutant Ninja Turtles shows.
Yet, for all its strangeness, Kanye remains a master of popularizing unusual material. Somehow, the artist manages to make uncommon stuff mainstream, and this shoe is no different.
If your loved one enjoys a unique shoe that's on the cutting edge of the fashion world, this Yeezy model could be ideal. When paired with the right socks, these shoes are sure to make a statement!
Kiko Kostadinov x Asics Gel-Quantum Levitrack Sneaker
Kiko Kostadino may not be the most widely-known designer in the industry, but the Bulgarian craftsman has a passionate cult following. In celebration of the Tokyo Olympics, he partnered with Asics to premiere a new silhouette.
Kostadino designs his silhouettes with his fanbase in mind. However, this model has "crossover appeal" for many. With a sleek, utilitarian design, the shoes have incredible performance.
If you want some of the hottest workout shoes, these have a place in your collection. Try out a pair and see what you think!
Jordan 4 Retro University Blue Sneaker
The latest Air Jordan 4 model throws back to Jordan's time at Chapel Hill. The primary color in this shoe is a dusty Carolina Blue complemented with a concrete gray detailing. Even if you're not the biggest NBA fan, you can appreciate the design present in this footwear.
Let these shoes be a lesson for shoe lovers everywhere. Even in 2021, a shoe doesn't need flashy tricks and gimmicks to sell. A vintage silhouette with some fresh coloring can still perform well on the charts.
Nike x Fragment Design Dunk High "Beijing" Sneaker
Hiroshi Fujiwara's Dunk High quickly became one of the top-performing shoes when it originally released in 2010. Back then, it dropped as a series of three designs inspired by different cities.
Keeping with this tradition, this year, Fujiwara's Fragment Design partnered with Nike to release the "Beijing." Can you guess what city inspired it?
This sleek footwear utilizes a maroon color complemented with deep black accents. With its white streak sole, the shoe doesn't make for a bright, flashy item. Instead, it offers a dusky aesthetic that pairs well with a variety of outfits.
Many people predict that Nike will continue to work with Fragment Design, given the success they've had with their previous partnerships. Feel free to speculate about what they'll produce in the future. However, you don't need a crystal ball to see this model is a good-looking shoe!
Find the Hottest Shoes of 2021 Today!
These are just a few of the hottest shoes that 2021 produced. Now that you know what to look for, you can search the Internet for the best deals available. So, don't hesitate; find the shoes you like the best today!
We hope you enjoyed this article! If so, check out our other content today.