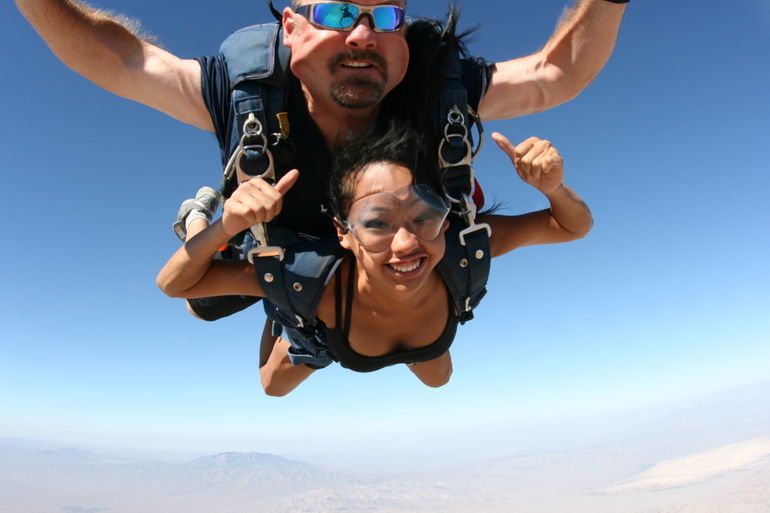 When you're in a city you've never been to before, you shouldn't just spend all your time inside the hotel room because there's so much to see and do! Even if you think getting lost in a foreign city sounds like a nightmare, it's actually one of the best ways to explore and find new places you would never have known otherwise.
So put down the map, step out of your comfort zone and get ready for some fantastic adventures. Here are six exciting adventures you should make sure to have in every new city you visit:
Try Local Coffee Blends
If you love caffeine, you'll definitely want to try out the local coffee shops in any new city you visit. There's always something new to discover, from small, independent cafes to large local chain stores. Plus, it's a great way to people-watch and get a feel for the city's vibe.
But try to prioritize the quaint cafes over the large coffee chains. Not only do you get to support local businesses, but you're also more likely to find unique blends that you can't get anywhere else. And who knows? You might just learn a thing or two about the cafe owner if you can strike up a good conversation.
Visit a Museum
Museums are often seen as stuffy and boring, but they can actually be quite fun if you go in with the right mindset. They're great places to learn about the history and culture of a city, and they usually have at least one or two interesting exhibits.
Most museums offer free days or discounted rates, so they won't cost you an arm and a leg if you want to go. And if you get tired of looking at paintings and sculptures, most museums have cafes or restaurants that are perfect for taking a break.
Take a Walking Tour
Walking tours are a great way to see a city without spending any money. And since you'll be on your feet the whole time, you're bound to work up an appetite. There are usually different walking tours to choose from, so you can pick one that sounds the most intriguing.
For example, if you're a foodie, there are probably several culinary tours that you can take. Or, if you're interested in the city's architecture, there are bound to be tours that focus on that. And if you're just looking to get a general feel for the place, there are also general history tours.
Ride the Public Transportation
What better way to feel like a local than riding the city's public transportation? It may not sound like much fun, but it's actually a great way to see different parts of the city that you wouldn't normally see. And it's a lot cheaper than taking a taxi or renting a car.
Of course, you should avoid the rush hours and peak times if possible. That's when the transportation is usually the most crowded and the least enjoyable. But if you can manage to brave the crowds, you're sure to have an adventure since you never know what might happen.
Go on a Shopping Spree
Whether you love to shop or hate it, going on a shopping spree in a new city can be a lot of fun. It's a great way to find souvenirs for your friends and family, and you might even find some great deals. Just be sure to keep an eye on your budget because it's easy to get carried away when you're in a new place.
And be careful not to buy too many things because you might have trouble with your luggage if you're flying back home. But if you can manage to resist the temptation, a shopping spree is a fun way to spend an afternoon in a new city! Hit the local markets and shops to find the best deals and unique items.
Go Loco Over Street Food
No matter what city you're in, there will always be street food. And while it may not be the healthiest option, it's a delicious way to experience the local cuisine. Plus, it's usually a lot cheaper than eating at restaurants or high-end hotels.
If you're looking for an adventure, go loco over street food the next time you're in a new city! And if you want to make sure you're only eating the best of the best, you could research the best street food vendors in advance. You'll know exactly where to go and what to order when you're in the city.
So, the next time you're in a new city, don't leave until you experience some of these exciting adventures! They're sure to make your trip even more memorable, so you'll have something to look back on fondly for years to come. And even if they're mundane experiences, they'll still be adventures if you approach them with the right mindset!
Meta title: The Best Ways to Get Acquainted with a New Place
meta desc: A city is only as alive as the adventures you take and create there. So, experience all that a new city offers by going on these six exciting adventures!