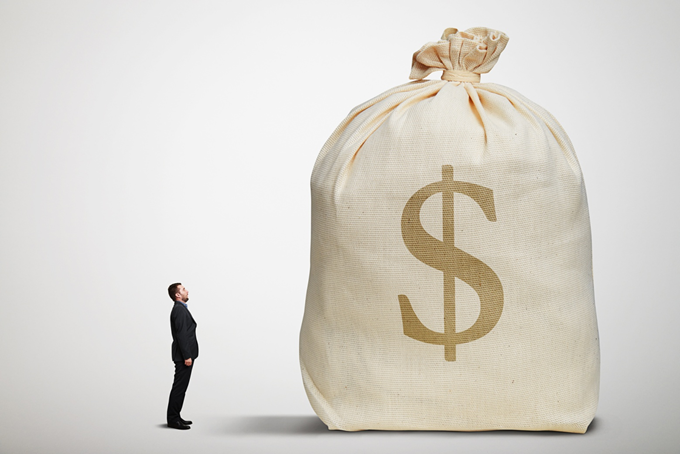 Since 2017, many financial enthusiasts have become more enamored with cryptocurrency. In that year, Bitcoin achieved historic highs that had never been seen in its history. Many more people decided to buy crypto after the crypto market reached a value of $2 trillion in 2021.
When people ask, "What is crypto?" they often receive the answer, "Bitcoin." However, while Bitcoin remains the most valuable cryptocurrency, it's far from being the only option.
Another popular crypto asset on the market is Aave crypto. Currently, many experts in the crypto market have positive Aave crypto price prediction models for the future.
The question is, how much can you trust these predictions? What will the Aave price actually look like in the near future?
If you're wondering about this, don't worry! We'll give you all the information you need in the guide below.
What Is Aave?
Before we look at the price predictions, let's spend a minute explaining what Aave is. Aave is an Ethereum-based crypto market allowing users to borrow and lend many digital assets.
These assets range from stablecoins to altcoins. However, AAVE is also a cryptocurrency. In fact, it is the native product of the AAVE borrowing platform.
Many crypto enthusiasts enjoy using the Aave platform. The question is, how much will the cryptocurrency be worth in the coming years?
The answer is that Aave's future worth is up in the air. However, most analysts agree that it will see a tremendous uptick in value in the not-so-distant future.
Aave Crypto Price Prediction
The exact predictions regarding Aave's future worth vary. Some enthusiasts predict that it will eventually outstrip other leading crypto coins. Others, however, have a more skeptical attitude about its future dominance.
On the skeptical side, Wallet Investor predicts that the Aave price will fall throughout 2022. Their prediction is that the price may fall from $138.153 to roughly $15.
However, others show a different trend. For example, Bitts Analytics demonstrates that Aave has seen significant climbs throughout 2021. There's reason to believe these trends will continue through the coming year.
A moderate estimate of the final price for this year is $1,200. If the coin reaches this Aave price, it will make a worthwhile investment for the year. Traders could sell this crypto asset at a significant profit compared to what they spent to acquire it.
Will Aave Overtake Leading Crypto Like Bitcoin?
Even if Aave were to hit astronomical highs this year, it's unlikely that it could surpass the leading crypto markets. Bitcoin and Ethereum will probably remain in the top positions for many years to come.
However, Aave is much cheaper to buy than Bitcoin or Ethereum. So, Aave could be a great place to begin your crypto trade!
Learn More About Aave Today!
The world of crypto assets is a fascinating and ever-changing place. As such, a current Aave crypto price prediction may prove woefully inadequate in the future. So, examine the other data to decide if Aave is a worthwhile investment for you.
We hope you enjoyed this article! If so, check out our other content today.