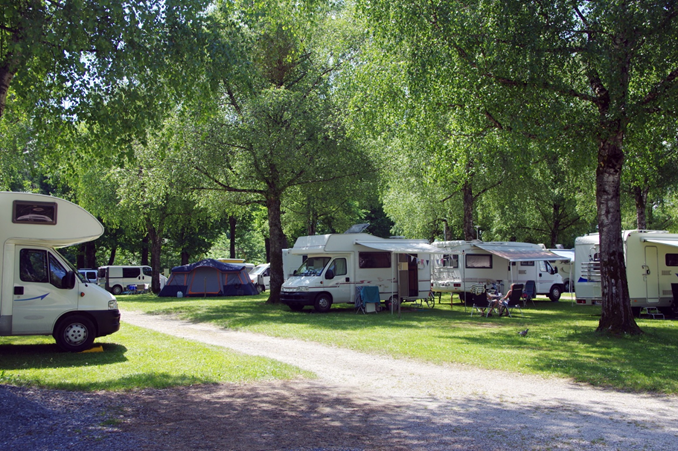 Every since 2020 halted the travel industry, the camping industry has been exploding. No one likes the idea of staying cooped up inside all the time.
But with borders still being difficult to cross, many Americans are turning to RV travel and camping to indulge their wanderlust. RV sales in the US have skyrocketed since the initial outburst of the pandemic, and demand isn't slowing down yet.
There are many different types of RVs, each suited to a particular style of travel and budget. Regardless of whether you like camping in luxury, or don't mind keeping it simple out in the woods, there's an RV for you.
How do you choose the best RV for your travel needs? Keep reading to discover the most popular tips for RVs to see which one will work for you.
Class A Motorhome
Class A motorhomes are the biggest and most expensive RVs that you can get. And in many instances, they are the most convenient.
These are full-sized RVs, often up to 40 feet long, that you can drive on the highway. No towing is required, unless you want to tow your personal vehicle with you, to make it easier to run into town or go out on day trips.
Modern motorhomes will have slideouts, expanding your space once you park at your campsite. This lets you enjoy a full kitchen and dining area, as well as a living area complete with comfortable seating and an entertainment system.
You can expect to spend a minimum of $100K if you plan to buy a new one. For a luxurious class A motorhome, you can spend a lot more.
Class C Motorhome
While class A motorhomes are built on a bus chassis, class C motorhomes are built on a truck chassis. These are similar in function, just smaller.
With class A, you can bring the whole family. Class C's are best suited to two people max.
You can expect all of the same features in a Class C motorhome, just in a more compact layout. There might not be a walled-off bedroom, but you'll have a bathroom, kitchen, slideouts, and a living area.
Class B Motorhome
Then you have the class B motorhome, which is built on a van chassis. These are the smallest type of motorhomes. There are some vans built specifically to be used as a motorhome. But many DIY camping enthusiasts will buy a utility van and built out their own camper in the back, suited specifically to their needs.
Because these are so small, they lack certain features. Most will not have a bathroom, so camping somewhere with public restrooms is usually a must. That is unless you don't mind using nature's facilities by using a shovel.
You can expect a small cooking area. Some people choose to install a desk in their van to use as a workstation, as these are very popular with long-term travelers, or "van-lifers."
Travel Trailer
Travel trailers are among the most common in the RV industry. They can be the size of a class A motorhome, yet have more space available. That's because travel trailers are towable RVs. There's no need for a cockpit or engine, so you can maximize interior space.
Large travel trailers can have two small bedrooms; one on each end. This makes them a great option for families.
When families are looking to do long road trips, the travel trailer is the most efficient option. If that sounds like you, check out these RV owner road trip ideas to get your wheels turning.
Toy Hauler
Toy haulers are variations of the travel trailer. They are towed using a standard towing system and can reach up to 40 feet in length. The main difference is that the rear of the trailer isn't used for sleeping. It's used for toy storage. Big toy storage.
These are the trailers that you can use to bring your dirtbikes, ATVs, snowmobiles, and other large equipment to the campground with you.
Fifth Wheel
Do you prefer driving a large pickup truck around? Then one of the best RV types for you will be the fifth wheel. These are towable trailers with a twist.
Rather than attaching to a standard hitch, they are mounted to the bed of your truck. It's a more efficient towing system if you already have a large truck that you plan to use for your travels.
Fifth wheels can be spotted easily, as they will have interior space that hangs over the bed of the truck, which is usually where a bed or storage space is located.
Smaller Campers
There are many other types of small campers available for those looking to travel light and cheap. There are A-frame designs, teardrop trailers, and other variations.
These lightweight trailers prioritize the outdoors during travel. There's usually only room for a bed and storage inside. That means all of your cooking and lounging takes place outdoors.
So you'll need to bring lots of extra gear to make it comfortable, such as an outdoor rug, camp chairs, tables, and kitchen equipment.
Popup Campers
Those new to RV camping often want to try out the RV lifestyle on a small budget before committing to a large recreational vehicle.
While they might consider getting a travel trailer or motorhome one day, they need to know that they like taking road trips and staying at campgrounds. That's why a cheap, lightweight popup camper is a great option.
These often weigh less than 2,000 pounds, and fold down for transportation, making them easy to tow for any SUV or lightweight truck.
While amenities are limited inside, you'll get maximum protection from the elements while sleeping on a comfortable mattress. It's a glorified tent fit with a dining area, a couch, and sometimes a small kitchen.
Sifting Through Different Types of RVs
As you can see, there are many different types of RVs available. You can spend as little as $2,000 on a used popup camper, or will over $200K on a brand new motorhome.
There's a camper available for everyone. But it can be hard to select one as a novice. That's why renting different styles before you buy is a great idea. Doing that is much cheaper than buying the wrong RV.
Looking for more recreation inspiration? Visit our blog now to keep reading and start dreaming.