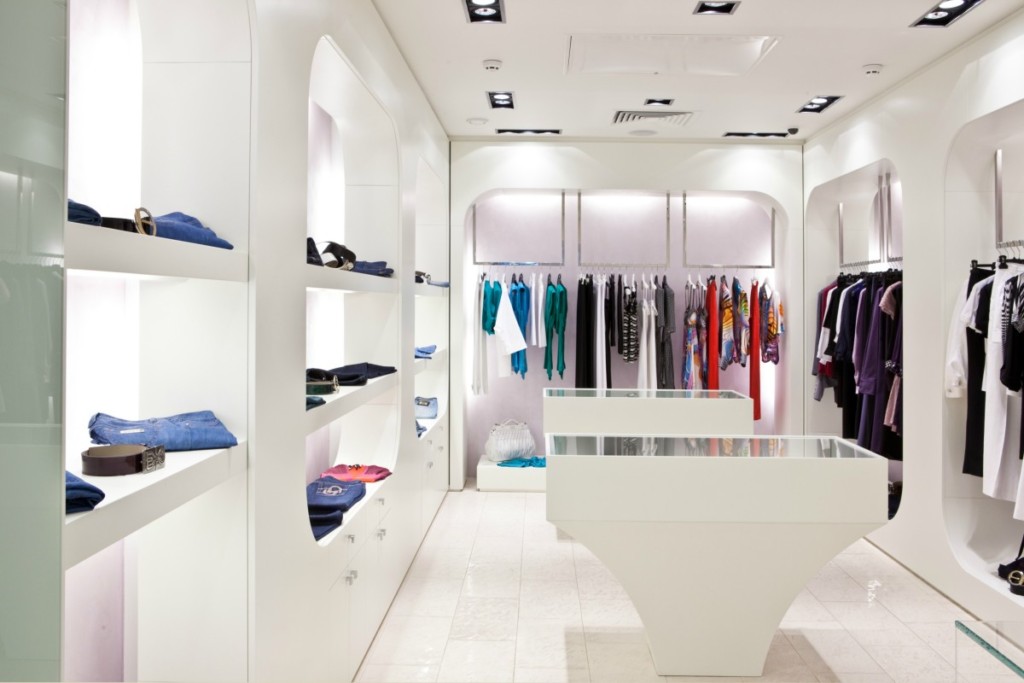 Concepts stores have been a popular marketing tactic. Brands resort to opening these stores that may fall under the category of pop-ups to create a local following. Multi-brand-owning companies or conglomerates take advantage of a setup such as this to penetrate smaller localities or more actively get in touch with a fresh audience in a foreign country they only recently expanded into.
Concept stores are also becoming a common preference among startups and small brands. Especially with the emerging new normal, it seems like several industries like cosmetics, apparel, pet supplies, and furniture are looking into concept stores to revive their business now that cost savings and boosting a multi-channel marketing strategy are on top of their priorities.
Here's why concept stores might just define physical retail in the coming years after the pandemic:
Changing COVID Restrictions
Let's face it. Anti-COVID vaccines are widely available but it does not bring our chances of getting breakthrough infections to zero. And so, businesses can only strive to operate with a persisting backdrop of uncertainty.
Any day, local government units could reimpose lockdowns, travel restrictions, and minimum health protocols, and we all can just wait for further pronouncements. If you have a business, part of your COVID recovery strategy, one way or another, should have to do with reopening your physical stores. But, you know how financially risky it is having to import goods and people into your branch according to schedule only for the store to close or minimize hours to comply with regulations.
Here comes the more practical idea of opening, instead, a concept store wherein you do not need to set things up permanently. Whereas, a traditional brick-and-mortar outlet requires you to maintain stock of all finished goods only for them to go stale or deteriorate in quality due to frequent manual handling, more so due to frequent interruptions of the store's operation. A concept store allows you to be more intentional with your product offering so not only do you save shelf space you can also guarantee that you offer only the freshest products to your clients.
Going the concept store route, you can brainstorm with your team early on a concept you think will sell well among your target audience and even change it if you feel a shift in market behavior. Then, you display in your store only those curated that match the concept you chose.
Brand Experience
Brands are becoming more creative with their pop-up stores to appear more and more like art exhibitions. But, these efforts aren't in vain as, from a customer's standpoint, entering a well-decorated space is always a gratifying experience.
A concept store does just that, if not more. Although online shopping is becoming the norm, a website's impeccable visuals and seamless shopping interface do not compare to shopping in person with all the sights and sounds you can absorb and make nostalgic associations too.
The way you can transform your store to fit a certain theme with the help of furniture, lighting, and other props is an exciting thought. You can place neon-lit decor, a bubble machine, an automatic diffuser, pillars, abstract art, and a quilt wall. With these elements, you can ensure to stimulate your guests' senses.
Featuring Partner Brands
Concept stores are also a great avenue to collaborate with brands with similar values and, no, it does not have to be from the same industry. We have seen apparel and scented candle brands join hands in a concept store project.
By featuring other products in your store, you get the chance to improve how your fans perceive your products. If you sell clothes and happen to welcome a perfume brand into your storefront, guests could associate your pieces to the scents and possibly make go-to outfits and perfume pairings for them. At the end of the day, it is a win-win situation for both of your businesses and your customers who got to explore products they would not normally patronize but may now be knowing it's a partner of a brand they support.
And More Gains
If you already have a store space, turning it into a concept store would not burden you with upfront costs, especially if you already have a trusted construction material and steel sheet supplier. Also, what sets a concept store apart is that you can get the press to cover each of its launches, while you can only do it once for an ordinary one. Every time, it is an opportunity for you to introduce yourself to new people and it gives everyone the impression that you are always innovating.
The new normal is pushing marketing teams to go beyond the conventional means of appealing to the market. Concept stores are just one of the most notable trends to dominate.