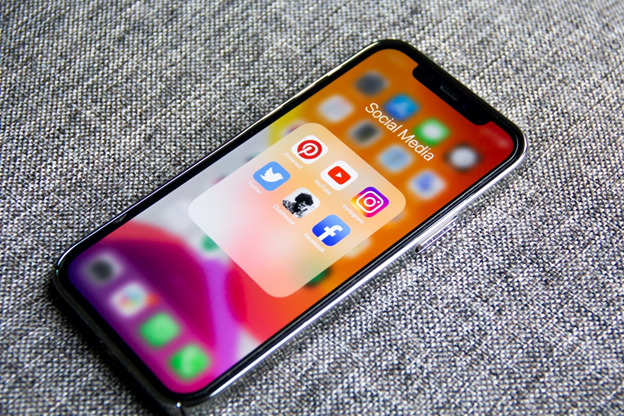 There are now 3.5 billion active social media users online. As a result, 90% of marketers rely on social media marketing to boost brand exposure. Another 75% say social media helps them generate more website traffic.
Meanwhile, 80% say social media is a key strategy for generating engagement.
Do you want to develop a social media marketing plan for your own business this year? Read on for the top social media marketing tips you need for success!
Know Your Audience
Before rushing to post on your favorite social media platform, take a moment to gather research. First, consider who your customers are, what brands they follow, and what they care about. Understanding your target audience will help you create content with their interests in mind.
Define your audience based on demographics and psychographics, including:
Pain points

Interests

Hobbies

Marital status

Age

Gender

Household income

Buying behaviors

Career

Language
If you target consumers who fall into multiple groups, create buyer personas. Think of each persona as a real person. What brands and influencers does that consumer already follow on social media?
Look at the brand's posts. What format (still images, videos, Reels, Stories, etc.) do they use? Consider what topics they cover within their content.
Then, look at the engagement they're generating. Determine which posts (formats, topics, etc.) generate the most engagement. 
You can use this research to develop the rest of your social media marketing plan.
Gathering research ahead of time can help you avoid making costly, time-wasting assumptions.
Establish Brand Guidelines
It can take over five impressions in front of a consumer before they begin to recognize your brand. Before you use business social media marketing, make sure you outline your brand guidelines. Maintain brand consistency each time you post online.
Keeping your brand consistent across all marketing platforms can help brand awareness and recognition grow. Consumers will have an easier time spotting your materials among other posts.
Your visual brand includes your logo, color palette, image style, and font style.
Consider your voice, tone, and personality while writing social media captions, too.
You can also create a branded hashtag for your business. A branded hashtag can help consumers find your posts with ease.
Outline Goals
As you explore new social media marketing ideas, make sure to establish your goals, first. Establishing your goals can help you determine which tactics you need to implement. For example, you might want to:
Generate brand awareness

Generate more website traffic

Position yourself as a thought leader

Gain more followers

Generate leads and sales

Showcase your products or services
Set a key performance indicator (KPI) for each goal you want to accomplish, too. For example, you might want to gain 50 new followers every month. Perhaps you want to increase engagement by 10% on a weekly basis.
If you have larger goals, break them into smaller benchmarks with deadlines.
If you're struggling to accomplish your goals, you'll know you need to change tactics. 
Update Your Profile
Gathering audience research can also help you determine which social media platforms your customers already use. Start small by choosing one platform to begin with.
Take the time to optimize your profile. Add your:
Business contact info

A professional profile photo or your logo

Company's address

Website URL

Your branded hashtag

An industry-relevant hashtag
Make sure it's easy for people to reach out or learn more about your business. 
Create Quality Content
In order to develop a successful social media marketing strategy, you need to consider your content creation plans. 
First, use your research to learn from the successes and failures your competitors have experienced. Determine what type of content will most appeal to your target audience.
Do you already write blogs for your company website? Great! Start by repurposing those posts for social media.
Add a call to action urging people to visit your site to read the entire post.
Otherwise, consider creating more video content this year. Video content is easy to consume and engaging.
For example, you can host a live Q&A session to provide your customers with the help they need.
Experiment with new social media content formats, including AR and VR, as well. 
Struggling to generate likes on your posts? Consider leveraging automatic likes as you get your footing.
Consider Your Hashtags
Before sharing your posts, make sure to consider your caption and hashtag.
First, write a caption that suits your brand and provides value to the post. Consider using a CTA to encourage people to take action.
Don't overload each post with hashtags. Instead, use four or five that are relevant to the content. 
Experiment with different hashtags to determine which ones help expand your reach. 
Cross-Promote
Make a plan to cross-promote on different platforms, too.
For example, you can take a screenshot of a Tweet before sharing it in an Instagram Story. Create a video for TikTok before sharing it on Facebook.
If you already have an existing audience on one platform, you can encourage them to explore your posts on a different platform. 
Work With Influencers
You can also maximize your brand exposure by working with an influencer.
First, determine who your customers already follow and love online. Find an influence who already has a loyal audience. Then, ask them to promote your brand, product, or service.
Leveraging their brand trust can help you grow your own following. 
Track Trends
As you continue implementing your social media marketing plan, new trends will begin to pop up. Make an effort to track these trends to remain relevant and timely.
Analyze and Adjust
Once you begin using these social media marketing tips, review the data from your efforts. Which posts help you generate followers and engagement?
Use your data to adjust and improve your social media marketing strategy in the future. 
Establish Your Social Media Marketing Plan Today
Developing a social media marketing plan is easier than you might think. Use these tips to plan out your strategy. Then, start marketing and engaging your audience!
Generate a following with these tips today.
Searching for more tips? You're in the right place.
Explore our latest articles for more helpful guides.