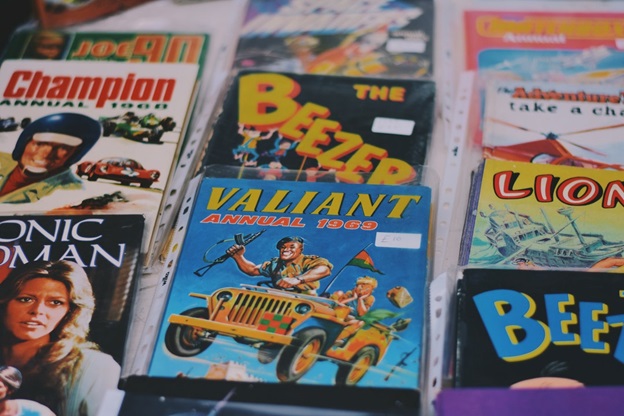 Around 300 million DVDs are sold every year in the U.S, which explains why we have so many.
Having an extensive DVD collection is a fantastic way to enjoy our favorite movies, especially if we don't subscribe to a streaming service. But having a huge collection can make your home feel cluttered and make your DVDs vulnerable to damage.
Maybe that's why you're researching this topic; you want to protect your DVD collection and are searching for inspiration.
Sounds like you? Luckily, you've stumbled across the right post. Here's how to protect and store your DVD collection.
Install Shelves 
One of the best ways of storing DVDs is by installing shelves.
This lets you maximize your wall space without further cluttering your home, which can be an issue for apartment dwellers. But make sure you install brackets to keep the shelves sturdy.
Buy Cube Storage Selves 
Another great DVD storage option is to buy cube storage shelves, otherwise known as cubbies. The beauty is these protect your favorite movies while aligning with your room's decor. You can also choose a set that squeezes into the corner, so it takes up little room.
Further, there is an array of designs to choose from. For instance, DVD enthusiasts can choose clear display boxes or modular cubes that offer more flexibility.
Get a TV or Media Cabinet
Anyone with an extensive DVD or Blu Ray collection should invest in a free-standing media cabinet.
This is a popular option because it's a multi-functional piece of furniture, which is great news for homeowners who hate clutter. As you browse options, choose one that has plenty of storage, so your old DVDs are protected.
Also, figure out whether you want to slip them in a clear box or line them up neatly on the cabinet's shelf.
Grab Several Storage Bins
If you've got a smaller movie collection, invest in a colorful bin or wicker basket.
Not only will this blend in with the room, but it will keep your collection neat. Then, simply slide it on a console table or a shelf if it's not too heavy.
Get Movie Sleeves for Your Collection
Another great idea is getting disk sleeves for your beloved DVDs. These save a huge amount of space, which makes it easier for them to store. Plus, to make it extra special, reach out to a Blu Ray & DVD printing service to design the sleeves, so it's unique.
Also, if you're after DVD backups, consider turning them into digital files for peace of mind. For instance, you can use software like WinX DVD Ripper or VUDU to get started.
Protect and Store Your DVD Collection Today
Hopefully, you'll now store your DVD collection properly.
There are many great solutions out there, such as installing shelves and investing in storage boxes for your movies. You should also consider getting a media cabinet and movie sleeves to save space. Happy organizing!
Enjoyed this piece? Awesome! Then, check out the rest of our blog for more content.