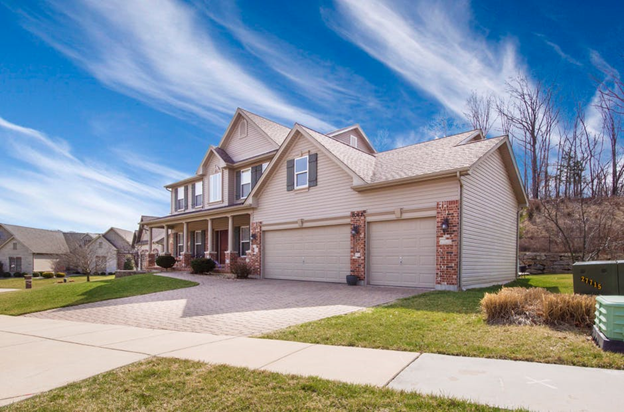 Did you know that most Americas would rather invest in real estate for the long haul? In fact, research shows that over 35% of Americans prefer to invest in real estate over any other investment.
There are many reasons to invest in real estate. For many, investment properties are much safer and more stable investments. But the ultimate reason why many people their money on real estate is because it's lucrative.
However, property investment will not always guarantee you profits. If you are not careful, you could even incur tremendous losses. For this reason, you need to identify the features of a profitable real estate venture before going all in.
So, are you looking for investment properties that will be profitable for you? If so, this post will explore key features of investment properties that are most likely to generate profits.
Location of the Property
Although the location may seem like the most obvious feature of a rental property, you could still get it wrong. For instance, an investment property could have multiple attractive features. And this could make you unknowingly overlook its poor location.
The unfortunate truth is that no matter how good the property seems, no one will want to rent it if the location is not convenient. Some clients may love it but use the area to negotiate for lower rental prices.
Ultimately, you will have a burdensome property to rent out, leading to losses. So, when looking for investment properties, always consider the location first. Focus on the neighborhood, infrastructure, and accessibility to identify the best location.
Low Crime Rate
Whether investing in residential properties or rental units, you must ensure that it is in an area with a low crime rate.
No one wants to live or work in an area prone to break-ins, violence, and other crimes. Such an environment is not only unsafe but also negatively impacts property value. Mostly, you will struggle to rent or sell a property in a high-crime area.
Properties located in safe areas are easy to rent or sell and tend to attract premium prices. Even if a property lacks in other aspects, a client could be interested in it due to the low crime rate in the area.
You will need to research and evaluate an area's crime rate. One of the best approaches is to check with the area police department. Take it a notch higher by visiting the nearest library to determine the area's crime statistics.
You also want to ensure that the crime rate is declining instead of rising.
Quality and Personality of the Neighborhood
The quality and personality of a particular neighborhood will affect the value and profitability of an investment property
For instance, a neighborhood with many young families will likely attract a similar clientele. As a result, the demand for your rental property will increase.
The best investment properties are in promising neighborhoods that are growing rapidly. And this is a trend that's likely to continue in the future.
To identify such areas, you need to do some research. A great way to start is by looking at the population growth rate.
Besides that, such a neighborhood will command a high rental fee and will also appreciate it at a faster rate. For such communities, take a look at memphisinvestmentproperties.net.
You can find out the population growth rate of an area by visiting the local Chamber of Commerce or researching online.
Reasonable Property Taxes
The last thing you want is to invest in a property only to find out that the property taxes are too high. These taxes vary from one area to another and depend on the type of property you are buying.
For instance, investment properties attract higher tax rates than owner-occupied homes. Therefore, it is essential to determine an area's property tax rate before investing.
One of the best ways to do this is to visit the local tax assessor's office or research online. In most cases, you can find the property tax rate for a particular area on the assessor's website.
A Thriving Job Market
Whether residential or rental properties, areas with a thriving job market and positive growth rate. People will not rent or buy property where there are no job prospects.
A thriving job market indicates that an area's economy is doing well. And investment property in such locations will fetch higher prices. Their rate of appreciation will also have a significant impact on your future returns.
Hence, it would be best to focus on areas with a strong job market when looking for investment properties.
The good news is that information on the job market is usually readily available at the Local Chamber of Commerce.
Lucrative Rental Rates
The most common property investment strategy revolves around rental properties. You want to know the average rental rate of an area before investing.
Most importantly, you want to strike a balance. The rental rates in a potential investment property should be high enough. They should cover your mortgage payments, property taxes, and other associated expenses.
Otherwise, you will have to rely on your personal finances to make up the difference. Unfortunately, this is not a sustainable investment strategy.
To determine whether a potential investment property will be profitable, scrutinize the area's rental rates for the past few years. If the rental rates have been increasing steadily, then there is a good chance they will continue to do so in the future.
You can find out the average rental rates of an area by visiting the local Chamber of Commerce or researching online.
Focus On Profitable Investment Properties
Real estate investment demands a great deal of patience and an eye for a profitable property. Always remember that not all investment properties are created equal. Following the tips outlined in this blog post can increase your chances of finding – and profiting from – a suitable investment property.
If you found this post helpful, follow our blog for more real estate tips and advice. We'll continue sharing the latest news and information in the industry so that you can make informed decisions about your investments.