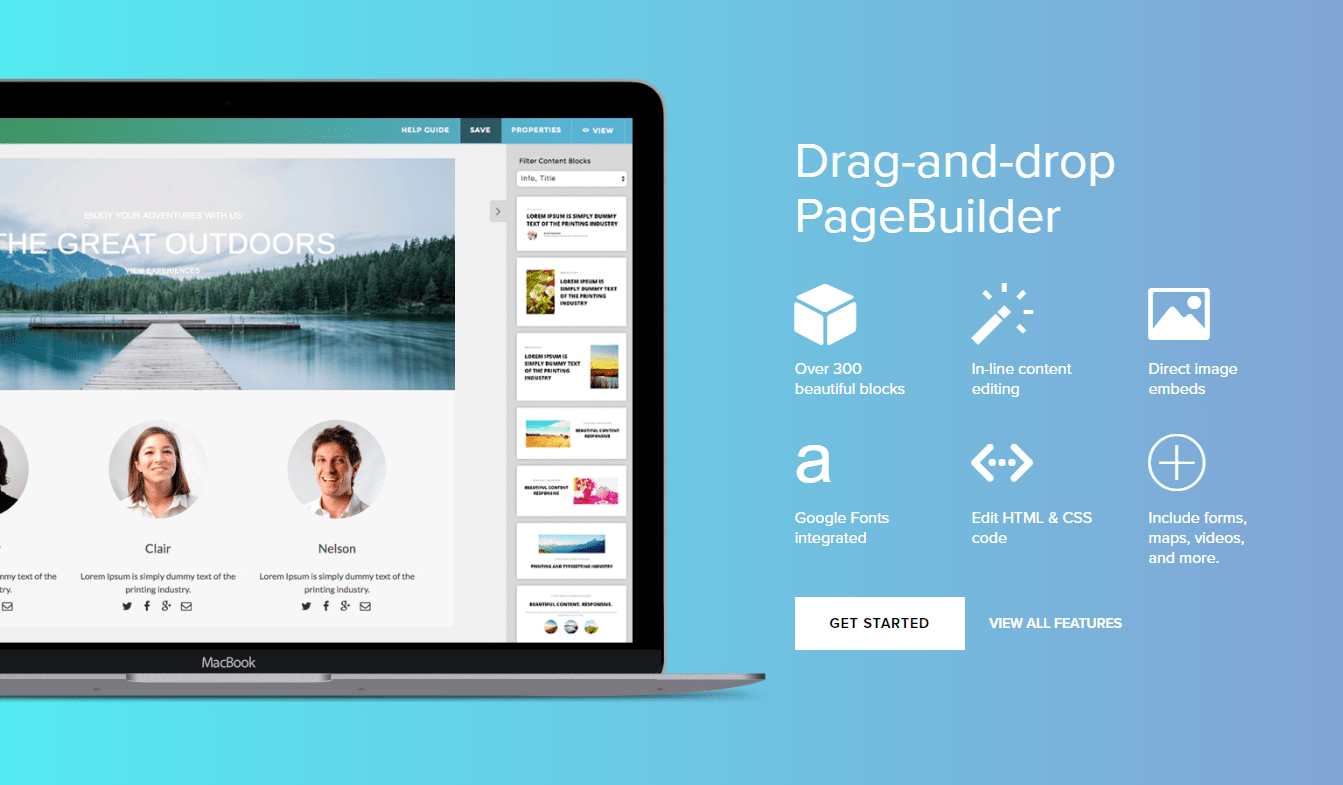 Finding top talent in a saturated job market has become more challenging in recent years. While this means higher opportunities for potential growth, snagging the best candidate among the competition takes innovation. For companies, this means that growing a team requires more than just a glance at resumes; you have to investigate deeper to know what makes each candidate stand out.
To rise above the competition, creative professionals rely on their online portfolios to showcase their skills, products, services, or other bodies of work. An online portfolio specifically benefits writers, designers, artists, photographers, artists, and architects. For example, an aspiring writer who wants to undergo a self-publishing process would need a compelling writing portfolio to score more clients and writing gigs.
Building an online portfolio is critical to growing your craft and getting new clients. It also reflects your experience, expertise, talent, unique attributes, and other things you can offer to your employer or clients. In other words, an online portfolio serves as your sales representative to explore more career opportunities.
To get you started, here are the basic ways to build an online portfolio to make clients and employers hire you.
Find the ideal platform
Finding the ideal platform is the first step in building an online portfolio. The internet offers several e-commerce platforms and website builders where you can showcase your previous works.
A website builder is the most convenient way to create your own website without professional experience. All you have to do is simply choose a template, upload your work, insert contact details, and connect to a customized domain.
Web designers should look for platforms that offer more design flexibility so you have the freedom to create your custom website. A website design platform should also come with an intuitive user interface, unique and customizable templates, and integrated forms to save more time launching your website.
For those working in the e-commerce industry, you can use e-commerce-based platforms to create a product portfolio. This will allow you to manage online purchases and showcase your product lineup.
For photographers, you need a platform where you can easily upload high-resolution photos and showcases them in organized photo galleries.
You may also consider creating multiple online portfolios if you have other skill sets you want to market separately or targeted to a specific job. You can join portfolio-based communities to establish a professional network and build your reputation.
Use storytelling when showcasing your best works
An online portfolio isn't just a project dumpster nor a timeline of the previous gigs you've completed. Every item you include in the portfolio requires a lot of careful thinking. It should contain all your best works and the most recent ones. Remember, digital projects decrease in value over time unless it's a high-profile one. So, the contents of your portfolio should be compelling enough to make your audience click through all of it.
A great tip is to showcase your works along with a backstory. Your viewers are also interested in knowing the story behind the finished work, including a brief explanation of the design process.
A web design portfolio should include the projects you're quite proud of and the ones that truly reflect your personal style. It should also include your clients' favorites to show off your creative range. For photographers, the gallery should showcase the diversity of your services to set your audiences' expectations.
After choosing all the best work, organize the portfolio in a manner that you're telling a story. Designers may consider explaining how they worked with their clients and the design process. Client feedback is also beneficial to prove the quality of your work, working style, and attitude to your potential clients.
If done well, storytelling puts you in a stronger position with your potential clients. Good storytelling will also showcase your ability to use imagery and words to communicate.
Establish social proof
Comments and client feedback are critical elements of a good customer acquisition strategy. When buying a product or service, customers will always read the reviews to ensure they're getting what they paid for. When it comes to services, customers want to know how good it is to work with you.
Social proof can take any form of customer statements posted on social media, Google reviews, and emails. If you receive a positive comment from a client and you want to post it on your portfolio website, make sure to ask permission first. Some are even more than willing to add their comments.
Now you're ready to build an excellent online portfolio, don't forget to revisit your online portfolio from time to time. As you move forward in your career, you'll likely have more items to enhance the contents of your portfolio. Update your site with the latest projects and content, implement various features, and stay updated with modern design trends.
Meta title: Acquire More Clients with These Online Portfolio Design Strategies
meta desc: An online portfolio is the key to getting more client opportunities and establish your reputation in your field of work. Discover ways to create an excellent online portfolio.