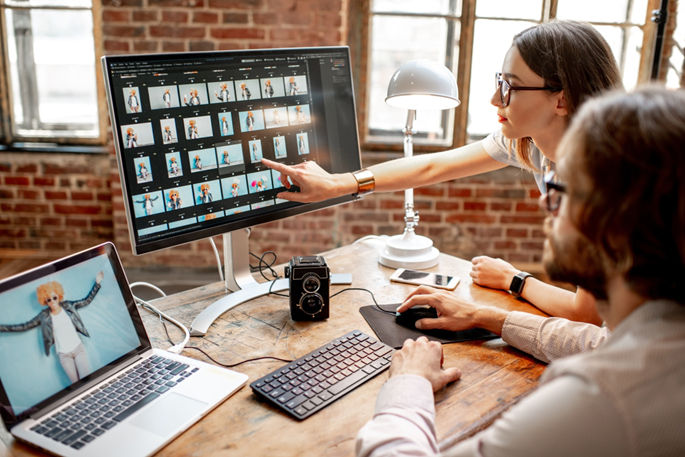 An animated gif can bring your landing pages and paid advertising campaigns to life. 20.8% of all websites use gifs; they are an effective way to increase site engagement.
But you might wonder how to make gif animations. How do you create an animated gif from a video? How do you integrate your gifs into your social media campaigns?
Our guide can help you. Read on to learn how to make gif animations your target audience will love.
Choose Your Make Gif Tool Like a Pro
There are many gif tools online, but Adobe rules the roost when it comes to functionality. They have a web app perfect for gifs.
And did we mention it's free?
Adobe's video to gif web app lets you upload a video to its server, convert it into a gif, then download it to your hard drive. Easy.
Adobe Photoshop gives you way more features. But to make gif animations, simple is best in most cases.
Pick Your Video Sequence
Keep this short. Record it yourself or download one online. If you want your gif to showcase one of your products, a video filmed on your smartphone will do the trick.
Youtube, Vimeo, and video hosting sites are sources. There are video converter apps online which can copy video files from a hyperlink URL.
Cut this video down to a clip under 15 seconds for best results. Adobe's make gif tool lets you upload videos up to 1 hour long. But short videos ensure you meet the gif hosting limits of most sites.
You can use any video editing app for this. Some web video ripping apps let you choose which segment you want to download.
Upload Your Video to Adobe's Make Gif App
Once you have your video segment, click the select option on Adobe's make gif tool. Choose your video file from your device.
Upload it to Adobe's make gif server. We're almost ready to create some gif magic.
Convert Your Video Sequence to an Animated Gif
First, choose the file size you want. This depends on your site and server speed. Where you will host your gif determines what file size will be best.
A middle value works well in most cases. Low resolution is best for slow connections. High resolution is often more than you need, but some products require it.
Next, choose your aspect ratio. This is the relative height and width of your image. 3:2, 2:1, and 16:9 aspect ratios are most common.
Most sites accept 3:2 aspect images, though square 1:1 images are common on social media sites. 16:9 suits mobile crops on oblong smartphone screens. 2:1 is best suited to landscapes.
Download Your Animated Gif
Hit the download button and store your creation on your hard drive. You can upload your gif to social media, paid advertising campaigns, or landing pages.
Load the page yourself and watch your gif shake its stuff. Animated gifs helped actor and filmmaker, John Krasinski, hit 315 million views on Youtube.
Want to Boost Your Campaigns with More Business Tips?
We hope our guide helped you make gif animations that get you noticed. Gifs are tiny animations that can create huge results.
For more business, tech, and hardware tips, feel free to check out the rest of our site!