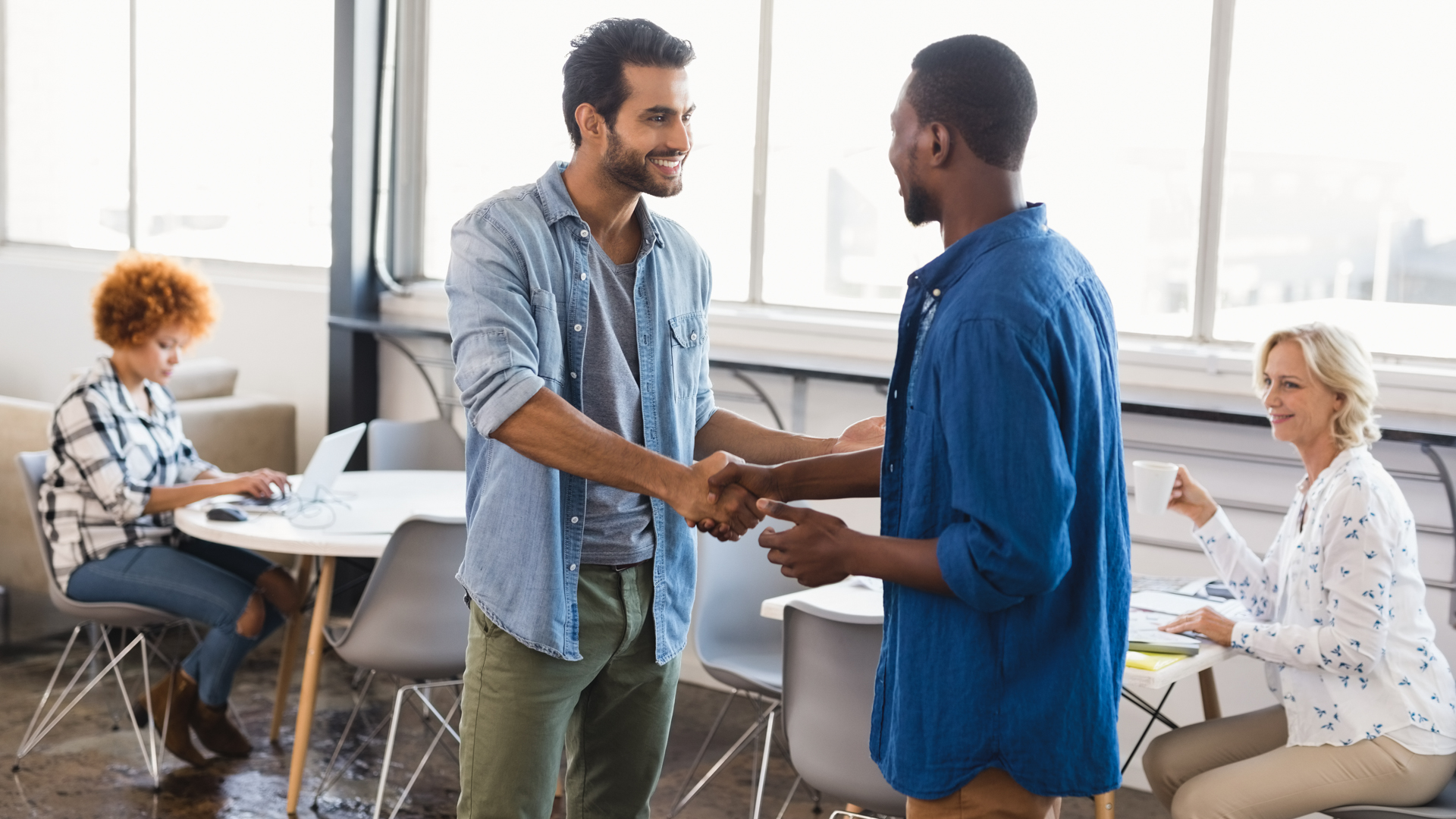 If you are the owner of a business and work with many employees, one of the best things you can do for your company is to foster strong connections and meaningful relationships. While boundaries are essential, a company that is built on genuine connections is more likely to have better collaboration, teamwork, employee morale, a high employee retention rate, and productivity. One of the best ways you can forge these solid and meaningful relationships is by opening up your home to them.
There is something about inviting them to your home that indeed sends the message that you are sincere in your desire to connect. While we can always rent out restaurants or bars or do gatherings in the office, opening up our homes says, "I'm allowing myself to be vulnerable in front of you by letting you into the place where I rest and spend time with my family."
If you are a boss or manager, here are some social gathering ideas you can do at home to help forge meaningful relationships in your company.
Organize a fun sports day
If you have a large yard, why not consider converting it into your very own backyard sports court? Choose the sport your family loves the most—whether it's basketball or tennis—and consider having this incredibly useful (and value-adding!) feature added to your home.
From here, you can hold yearly sports fests with your employees and team members. Doing this kind of event will help inspire friendly competition among your team, and it's also a wonderful way to encourage and weave physical health into your company culture.
Host a delectable backyard barbecue
Another type of get-together that you can organize for your employees and team members is a fun backyard barbecue. You don't need to wait for the Fourth of July or the Superbowl to hold a memorable barbecue party; you can invite the best cooks in your team to bring their best backyard barbecue dish, and you can make a day of it.
Hold an intense game night
Nothing says family more than a fun game night filled with wholesome video games and table-top game adventures. But instead of the usual suspects, you can also convert one of your rooms into an unforgettable escape room, and you can even host a trivia night for your employees who are more on the cognitive side. Better yet, you can host regular game nights once every quarter and mix up the themes every time!
Set up an outdoor theater
Another fun gathering idea you can do from the comforts of your home is an outdoor theater. All you need is a projector, a white screen, some warm-toned string lights to set the mood, and you're good to go! You can assign your employees to bring their own rugs, pillows, and blankets if they want to feel more comfortable on the grass. Watching a movie under the stars is a great way to build memories with your team, and you can even choose a film that speaks to your company's core values and will inspire your team to work hard and stay for the long haul.
Consider holding a platonic speed dating event
If your company has newer employees, why not hold a fun speed dating event? To ensure that there's no awkwardness and that you're not breaking company policy, however, tell everyone that the purpose of the speed dating event is for platonic purposes only. 
Get a long table and have two sets of employees sit on each side. Get everyone to ask each other interesting open-ended questions that will compel them to share more about themselves. After ten minutes or so, have the other side move one seat so that they can move on to the next person, and so forth. This is a unique but fun way to get everyone to open up more and make new friends in the company.
Set health boundaries
Last but not the least, don't forget to set healthy boundaries between you and them and your employees with each other. Opening your home is a wonderful way to show your team that you are human, with a family who also needs to rest. Still, you also need to ensure that no boundaries are crossed so that no one in the company feels uncomfortable at any point. 
It is possible to promote good working relationships and meaningful connections without sacrificing proper boundaries, so remind everyone that company policies are still in place even if the event is held at your house. Good luck and have fun!