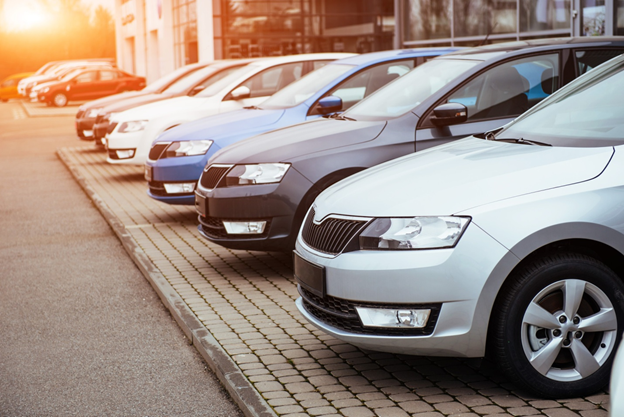 In a recent survey of 2000 young Americans, 71 percent reported they prefer buying used vehicles. Buying a used car will often be cheaper, along with valuable maintenance records.
Keep reading if you need tips on shopping around the used car market. Before shopping, you will want to outline your budget and particular auto needs.
If you'd like to learn more, check out the tips below.
Define Your Car Budget
To avoid financial stress, spend time outlining how much you can afford. Would you like to spend a certain amount each month on a payment? You might prefer to buy a used vehicle with cash.
Figure out how much you can afford on the vehicle, gas, insurance, and maintenance tasks.
Look at your current incoming and outgoing expenses. You'll get an idea of what kind of vehicle you can afford. Take a look at your credit score. Your score will affect how much your vehicle costs and your rate.
Outline Your Top Choices
Most people will begin their auto search online. You can check out the pre-owned vehicle inventory from a local dealership. Start crossing off certain vehicles on your list, and highlight the ones you prefer.
The dealership might sell used vehicles from a particular brand like Toyota or Ford.
Visit the Dealership
Next, you'll want to plan a visit to the dealership.
Since you have determined your budget and choices, you'll have critical information. Ensure you clarify to the car salesperson that you're looking for a specific vehicle.
Give yourself a chance to test drive the vehicle you like. The car will often feel and look different compared to pictures you saw online.
When you go for the drive, notice how the drive feels. Do you find the vehicle has enough room and feels stable? Are there any blind spots?
Research the Vehicle's History
The previous owner is the main difference between a user and a new vehicle. You'll want to get the seller to provide you with a mechanical inspection.
Yet, you're also going to want the vehicle history report. This log will provide official maintenance records, changes in ownership, and previous accidents.
You can also learn about general vehicle history by checking out work by automotive journalist Alex Showalter.
Get Ready to Finish the Deal
After you find the vehicle you love, get ready to enter the final stage of buying a used car. You will need to negotiate the final sales price and finish any paperwork.
Figure out the monthly payment. Begin the process of transferring your insurance coverage.
Make sure to register your new vehicle as well.
Enter the Used Car Market  
Spend time researching the used car market in your area. Find your preferred top choices, and go into the dealership with your budget. Make sure you negotiate and take the vehicle for a test drive.
If you're unsure, have a mechanic look at the vehicle before making the transaction official.
Need more helpful auto tips? Check out the blog today for more information.