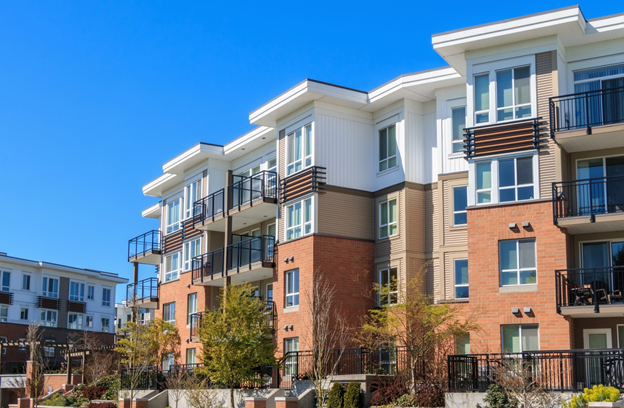 You might have already noticed the shortage of condos and apartments in the US market right now.
Considering the high demand for each, this is no shock. Condos and flats, on the surface, have many of the same features, such as a large number of units and shared facilities.
For both tenants and potential purchasers, the main distinction lies in the ownership of the property. If you've been thinking about renting or purchasing real estate, the apartments vs condos can influence your decision and whether you'd be happy with your choice in your future.
Keep on reading for our full breakdown of apartments vs condos and what makes each of them unique in the real estate market.
What Is a Condo?
For those of us who prefer the name "condominium," it's a privately owned property that is rented out to tenants like you.
The owner of the unit is the landlord, even if the building or community where it is located in a residential one. Renting a condo is more of a one-on-one approach than renting an apartment as the condo owner has total control over who is permitted to rent their property.
The landlord is unlikely to be present unless they own another apartment in the same building, which is a little too close to call for my taste.
What Is an Apartment?
Apartments located in residential buildings, complexes, or communities are often managed by property management firms.
Every apartment in the building has the same layout, and the building's owner and tenants all abide by the same set of regulations when it comes to renting an apartment.
Many landlords have property managers on-site at the leasing office so that they may assist current renters with moving and other housing-related issues.
Apartments vs Condos: Understanding the Differences
A person who owns a condo may either reside in the property or rent it out.
On the other hand, an apartment has a landlord who owns the unit in a building where an apartment is located. A residential building is owned by its landlord, who rents out each of its separate apartments to its occupants on an ongoing basis.
Renting a Condo vs. Renting an Apartment
You may rent a condo straight from the owner if you're not ready to buy yet but want to get a taste of what it's like to live in one.
Consider the following when selecting whether to rent a condo or an apartment.
Amenities and Community
Condo complexes restrict the number of units that may be leased at any particular moment, which means that condominium communities will be a mix of owners and renters.
Because the homeowners' association (HOA) is responsible for the upkeep of the common spaces, they are often well-kept.
In addition to the usual luxuries like parking, swimming pools, gyms, and tennis courts, condominiums may also have a broader range of extras.
Landlord and Ownership
Having personal contact with your landlord is possible if you rent directly from the owner of a condo rather than an impersonal property management company.
When it comes to resolving issues with the unit, a condo owner may lack the expertise and responsiveness of a professional management firm.
Condition and Costs
Condominiums tend to be in better shape than apartments because of the lower turnover rate.
It costs money to get new features and better maintenance. You may be charged hundreds of dollars a month in HOA fees if you rent from the owner.
Buying a Condo vs. Renting an Apartment
Rental costs in many locations in the United States are equivalent to the monthly cost of owning a comparable condominium.
Although the monthly cost of a mortgage may be much greater than the rent for a similar condo or apartment in expensive locations like San Francisco and New York, this is not always the case.
Even though the monthly payments are the same, renting vs. owning has a different distribution of funds.
Regardless of whether you live in a condo or a large apartment complex, your rent payment (which may or may not include your unit's utilities) goes directly to the landlord. Each payment you make toward your condo's principal and interest increases the amount of equity you have in the property.
It's more complicated than just comparing the expected mortgage payment to the average monthly rent when comparing the cost of purchasing a condo to renting an apartment. The following are the most critical considerations.
Up-Front Costs
In addition to a 20% down payment and closing expenses that may add another 3% or 4% to the purchase price, condo buyers face significant upfront expenditures.
The first month's rent and a security deposit are normally equivalent to one month's rent, plus a broker's charge in certain situations are lower upfront expenses for renting.
Length of Stay
You may be able to save money by staying in your condo for a longer period of time than you would by renting.
Renting, on the other hand, is more flexible and less risky in the event that you need to relocate. It is possible to rent a property on a monthly or yearly basis.
Both ways, moving out of an apartment is simpler and less costly than selling a condo when you wish to relocate.
Inflation
There is an inflationary effect on both condominiums and apartments. Buying a condo ensures that your monthly payments will remain the same for the entire term of the loan.
Your HOA costs, on the other hand, will rise in line with inflation and reflect any property upgrades. The pace at which rent rises is set by municipal ordinances, and this happens virtually every year.
Responsibility and Maintenance
As a renter, you are not liable for any issues that may emerge with the flat.
An owner will pay for any required repairs if the tenant calls maintenance to report a leaky ceiling or a broken radiator. Repairs to the unit's interior are the responsibility of the condo owner.
The Reach of Rules and Regulations
If you want to have a good relationship with your landlord or property management, you'll need to adhere to the restrictions they have in place.
If you're renting, the rules may be different depending on where you reside.
In a Condo
The homeowner's association (HOA) is often responsible for establishing the building's residential rules.
The community may have regulations prohibiting keeping garbage outside your door, tidying up pet waste, and not leaving personal belongings about the neighborhood. There's no guarantee that the apartment you're interested in renting is pet-friendly just because the condo complex is.
Check with the landlord to see whether this rental apartment is pet-friendly before renting it out with your pet.
In an Apartment
You'll also discover restrictions for garbage and pet waste throughout the community when you work with an apartment's property management firm, but all tenants must adhere to the same laws when it comes to their own apartments.
When renting a condominium, you may be able to paint the walls, hang heavy things that may harm the walls, or perform any other sort of permanent decoration. It's all up to the proprietor.
Go for an Apartment If
People who don't want to take on the responsibilities and costs of owning a house might benefit from renting an apartment.
There's flexibility in terms of moving. If you don't intend to remain in the same place for a lengthy period of time, an apartment is an excellent alternative.
For example, if you're just going to stay in a city for a few years, renting an apartment may be a better option than purchasing a home.
There's low to no upkeep. In most cases, your landlord is responsible for maintaining the property while you are renting it out to someone else.
Make sure you check your lease to discover whether you're responsible for any upkeep.
You can also enjoy the proximity to shops. Apartment complexes are generally situated in or near the city center, making them convenient for restaurants, shopping, and other amenities.
Go for a Condo If
As a homeowner, you'll be able to take advantage of the tax advantages that come with owning a house, as well as create equity over time.
Condos' reduced pricing makes them a tempting choice for first-time homeowners and those looking to downsize. And, you can always go for companies that buy homes as is.
According to the National Association of Realtors, the typical price of an existing condominium was $266,300 in the fourth quarter of 2020, while the median price of a single-family house was $299,900.
There's also the reduced upkeep. You get to avoid having to deal with yard work or other jobs on your own, and condo associations often take care of property upkeep.
Many condo complexes are within walking distance of shops, recreational facilities, and public transit, making it easy to go about.
Condos and Apartments: Explained
It's ultimately up to you whether you choose to rent or buy a home.
Your long-term financial objectives and quality of life should be taken into consideration while making a decision.
But, when it comes to apartments vs condos, we hope that our guide has shed some light on what makes each of them a great choice, depending on your preferences and needs.
And, you should check out our real estate section for more tips and explainers on the different types of properties on the market.