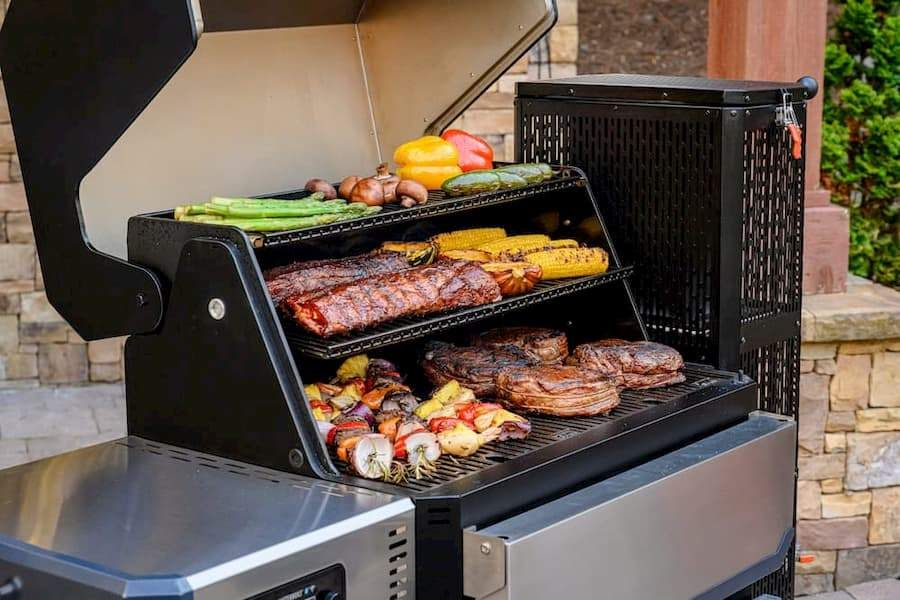 Cooking food over open flames outdoor with loved ones and friends every weekend is awesome, especially post the lockdown situation. BBQs2U has shaken things around the barbequing landscape. They choose a business relevant to their passion for BBQs with a vision to deliver the best backyard smoking and grilling experience.
Gas grills are preferred because of speed and convenience but grilling aficionados agree that charcoal offers more palatable meals. BBQs2U store partners with top brands like Napoleon, Masterbuilt, Ooni, and Kamado Joe. They even offer grilling accessories that improve the cooking experience.
Masterbuilt gravity series BBQ offers a worry-free and versatile grilling experience. The cooking surface comprises of double-sided cast-iron cooking grates. The wide side channels maximum heat suitable for searing, while the narrow gives space for smoke circulation when the need is for slow and low temp cooking.
Charcoal within the hopper resides on a grate and allows burnt-out bits and ashes to drop inside a removable ashtray. As soon as, spent coal falls down, unlit fuel from above falls in the fire and maintains the heat. The hassle to adjust coals in the middle of the cooking is eliminated. Just add fuel in the hopper that can hold 16 lbs. briquettes or 10 lbs. charcoal. It means the 1050 models can work for 8 hours, while 560 models can cook for 12 to 15 hours.
Masterbuilt 1050 bbq has awesome preheat time – 225° in 10 minutes and 700° in 15 minutes. There are three models 560, 800, and 1050….each one is named after its total cooking space. It is a combination of main grilling surface and porcelain-coated warming racks.
A technologically advanced feature in the gravity series steals the show. It is user-friendly and intuitive. Five buttons and a temperature dial are connected with DigitalFan technology. Masterbuilt Gravity Series is compatible with Bluetooth and Wi-Fi. Masterbuilt app allows commanding, controlling temps, setting the timers, as well as getting notifications when the meal is cooked.
A removable drip tray and ashtray allow smooth cleanup. The grill has two inserts that allow cutting off the airflow and shutting the fire. Locking casters enhance portability. There are bottom shelves that allow more prep room and storage.
BBQs2U team offers a demonstration of what to do and what to avoid while grilling. It is necessary to learn how long to cook the food. Before cooking, spray a little cooking oil and preheat the grill to prevent the food from sticking. Beef products need direct heat for cooking. Burgers and steak take less than ten minutes to cook, so never wander away or it gets easily overcooked.
Grilling chicken slowly allows holding the juice. The meat thermometer removes the guesswork from deciding if the chicken is ready or not. The professionals have expertise that they are keen on sharing with their buyers. Just as choosing the correct grill matters, so does the right way of cooking and cleanup counts.
On Twitter, BBQs2U post response to their followers' feedback or share a new accessory or product launched in the BBQ landscape. They stay connected with the BBQ community!