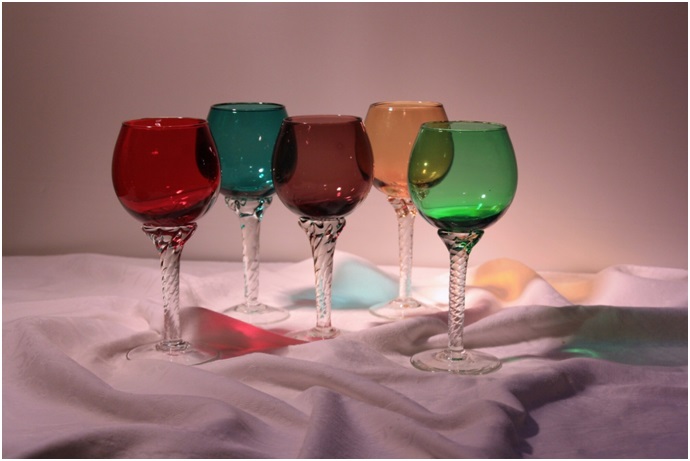 When glass blowing was invented in the 1st century B.C., the original Syrian artisans never dreamed the craft would be alive today.
Hand-blown glass is a staple of local craft fairs, gift shops, visitor centers, and more. Plus, there are even more translucent treasures online, including vintage glass pieces.
Remember these creative and clever shopping tips while searching for unique blown glass gifts.
Glass Animal Figurines
One of the most recognizable forms of hand-blown glass is the classic animal figurine. This novelty owes its popularity to the carousel trend of the late 19th-century. Animal miniatures also reflect the Art Nouveau movement of the time.
Glass figurines make excellent stocking stuffers and goodie bag gifts. They add a creative touch to gift wrapping too.
Plus, you can find everyone's favorite animal. Blown glass zodiac figurines are also available, perfect for birthday and graduation gifts.
You can find glass animals at:
Local artisan fairs
Gift shops and boutiques
Museum shops
Department stores
Blown glass studios
Online shops
Popular online marketplaces have excellent prices on hand-blown glass gifts, especially on multiple figurines, also known as "lots."
Keep an eye out for garage and estate sales. You could score your favorite animals for less than a dollar!
Decorative and Functional Blown Glass Gifts
Glass animal collectibles are decorative but not functional per se. Glass tree ornaments are both decorative and functional. Plus, you can buy blown glass chandeliers for the dining room too.
Does your recipient dabble in interior design?
Gift your friend a beautiful blown glass fruit centerpiece featuring oranges, apples, grapes, and more. Glass tabletop sculptures are also available in waves, flames, and faces.
Functional objects are available if you're looking for practical blown glass art gifts.
For example, if your recipient enjoys tobacco gifts, you could buy a gift bundle with blown glass ashtrays, bongs, and hand pipes. People who garden would love a new glass vase, wind chime, or backyard decoration.
Other functional blown glass items include:
Glass birdbaths
Candy dishes
Lighting fixtures
Candleholders
Drinking glasses
Essential oil diffusers
Terrariums also blend function and style. These botanical gifts are perfect for apartments, dorm rooms, and housewarming gifts. You can buy terrariums ready-made or gift the recipient with a DIY kit enclosed in a blown glass bowl.
Custom Glass Gifts
Are you struggling to find a glass gift that fits your vision?
You don't have to ditch your idea. Instead, buy a custom-made gift that you can't find anywhere else.
For example, suppose your friend loves turtles, surfing, and margaritas. You could purchase a custom glass turtle surfing with a drink in hand. You may need to work with a designer to get the figurine just right.
You don't have to visit a glass studio either. There are plenty of online sites that create custom glass gifts.
Discover the Ideal Gift
These glass gift ideas only scratch the surface. Which custom pieces come to your mind?
Use this mini guide to brainstorm ideas for unique blown glass gifts. You can also follow the blog for more creative tips and hacks.