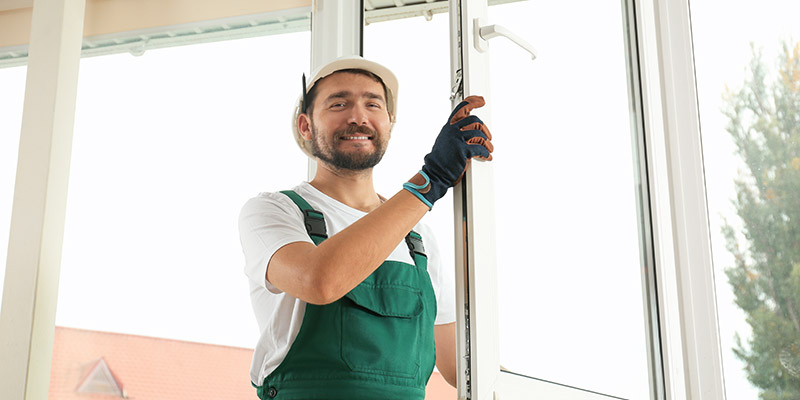 Windows can be open or closed (fixed). A window has at least one sash: a sheet of glass and a framework of vertical stiles and horizontal rails. A pane is an individual sheet of glass framed in a window. Glazing refers to either the glass inside a window or the method of securing it into place. The head, jamb, side jamb, and still make up the window frame.
In this article, we'll be discussing what are the considerations a homeowner should look at when choosing a window company for their home.
What do window companies do?
Window companies provide a variety of products and services related to windows. This can include manufacturing, installation, repair, and replacement of windows. Some window companies may also offer other home improvement services such as siding or roofing.
What are the different types of windows?
There are many different types of windows on the market, so it's important to choose the one that's right for your home. Some common types of windows include double-hung, casement, and bay. Be sure to do your research and find the type of window that will work best for your home. 
What to look for in a window company?
When it comes to home window replacement, one of the first things you should look for in a window company is reputation. Check out online reviews and see what other customers have said about the company.
A good reputation is important because it shows that the company is reliable and trustworthy. You can be sure that you'll get good products and services from a company with a good reputation. 
In addition to reputation, here are 5 things to look for in a window company:
Location: Choose a company that's located near you.

Certification: Make sure the company is certified by the

National Fenestration Rating Council (NFRC)

.

References: Ask for references from past customers and check them out.

Installation: Find out how the company installs windows and whether they offer any guarantees.

Reviews: A window company's online ratings are another great indication of their quality. Both past and present consumers have left reviews about the window firm that you're considering. Check out the client feedback on the internet before hiring any window business.
Take your time to do some research and choose a window company that you can trust to provide quality products and services.
What you should know before buying windows
Before purchasing windows for your home, there are a few things you should keep in mind. First, consider the type of window you need. There are many different types of windows on the market, so it's important to choose the one that's right for your home. Second, think about the installation process.
Some window companies offer installation services, while others do not. Be sure to inquire about this before making your purchase. Finally, consider the cost of the windows. Get quotes from several companies and compare prices to get the best deal.
Avoiding the window buying pitfalls
Check the reputation
The reputation of window companies is important to consider when choosing one for your home. Be sure to read online reviews and see what other customers have said about the company. You should also inquire about the company's warranties and guarantees. Find out what kind of coverage they offer and how long it lasts.
Take a look at their products
When considering window companies, take a look at the products they offer. Make sure the company offers the type of windows you're looking for. You should also inquire about the quality of their products. Find out if they use energy-efficient materials and whether their windows are certified by any industry organizations.
Check the services offered
In addition to selling windows, many window companies also offer installation and repair services. If you're considering having the windows installed by the company, be sure to ask about their process and what kind of warranty they offer. If you're looking for window repair services, find out what the company's policy is on repairing or replacing damaged windows. 
Consider the prices
When comparing window companies, be sure to get quotes from several businesses. This will allow you to compare prices and find the best deal. Be sure to ask about any discounts or promotions that might be available. And don't forget to factor in the cost of installation when considering the final price. 
If you're in need of home window replacement, be sure to choose a reputable and trustworthy window company. Consider the company's reputation, product offerings, services, and prices before making your decision. With a little bit of research, you can find the perfect window company for your home.