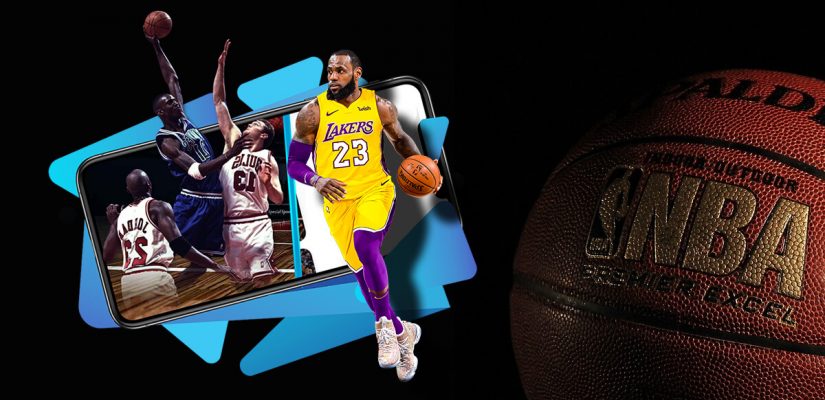 With 24-hour sports coverage on television and an abundance of information available online, betting on NBA is a booming industry in Australia. With the majority of the games played mid-morning Australian time, bettors get a terrific opportunity to watch and analyse games daily. 
Here are some of the basics for placing a bet on the NBA. Good Luck!
The Teams 
There are 30 teams in the NBA with the league divided into two conferences, the Eastern and Western. After a regular season consisting of 82 games per team and a number of playoff games, the Champions from each conference meet in the NBA Finals to decide the overall NBA Champion for the season. 
Bet Types
There are a number of betting markets available on every NBA match throughout the season. Some of the main ones are listed below:
Head-to-Head Betting is the simplest bet type. You pick a team and place a bet on them to win the match. If they win, you win!
Line Betting involves placing a bet on an outcome based on how the bookmaker has handicapped the game. For example, a wager on the LA Lakers +3.5 is a bet on the Lakers to either Win the match or not lose by more than 3. This is a particularly popular betting type in matches that are expected to be one-sided. 
Future Bets are a great way to stay involved throughout the NBA season. It is a bet on the outcome of an event for the season. Markets include Championship winning team, Season MVP, and Rookie of the Year. 
Total Points bets are extremely popular and can also garner good returns. These markets are generally viewed as an over/under. How many points will the teams score combined in their match? This is a particularly effective method for bettors who believe they have a good feel on HOW the game will be played. Will defence dominate or will the shooters get hot? 
Exotic & Prop Bets have exploded in popularity in recent years and are a great way to enjoy NBA matches. It is a bet on the outcome of an event/s or a player's performance in a particular game. How many points will Steph Curry score? Can LeBron James produce a triple-double?
Betting Hints
The key to betting on the NBA is simple, DO YOUR RESEARCH. While every NBA season is different, there are a number of recent form factors that must be considered before placing a bet. 
What is the recent record between the teams?

Which key players are missing due to injury?

Will home court advantage make a big difference to the outcome? 

How do the respective team's star players match up against each other? 
Best NBA Information Sites
With so much NBA information available online, there is no excuse to not be prepared for each bet. NBA.com and ESPN.com are the best websites to find comprehensive statistical information while bleacherreport.com is a great source of injury and line-up information. All three websites are essential reading for serious NBA bettors.  
Betting News and Information
Palmerbet.com.au provides free sports betting tips and horse racing predictions as well as updated betting markets, breaking news and information about the NBA. They offer a variety of markets on all matches and futures markets including NBA 2022 MVP and Rookie of the Year. 
The Palmerbet Blog is a great source for free NBA betting tips, betting previews and up-to-date sports betting odds as well as the all-important last-minute changes. 
Palmerbet is your one-stop for all your betting tips as well as racing and sports betting markets. Visit the website at Palmerbet.com.au or download the Palmerbet app via the app store.