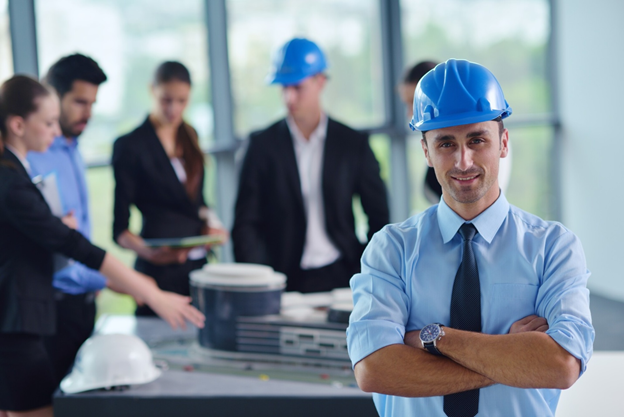 The annual pace of residential construction increased to 1.79 million in March 2022. This shows that starting a construction company is a lucrative career. If you are not prepared to run this type of business, it can lead to bankruptcy.
To properly flourish, it needs maintenance, repairs, and even periodic renovations. If you are interested in taking on this endeavor, we can help. Here are some amazing tips for managing a construction company.
Prioritize Customer Service
When hiring employees, it's essential to assess customer service experience. Your potential clients will remember both the job performed for them and how they were handled throughout the process.
You want to assemble a team of individuals who will treat your clients with respect, patience, and understanding. This can go a long way toward getting repeat businesses and recommendations.
Find Your Specialty
Promoting your company's expertise in a certain area, such as a roof repair or window installation, can get you targeted customers. This guarantees that clients contact you when their windows break or their roof leaks. Even if you are a general contractor, you can brand the firm as "the greatest" in A, B, or C by offering a broader range of services.
Market
To run a construction company, you can not forget about branding and marketing. Don't rely too much on word-of-mouth. Consider hiring an agency for digital marketing.
Building a smart marketing plan can help expand your company. Using a few easy brand-building techniques with social media can spread the word about your company. Getting on top of the search engine and using pay-per-ads can bring more people to your website to check out your construction services.
Cover All Your Bases
A business needs insurance, particularly when dealing with heavy gear and electrical items on a regular basis. Ensure that you are protected against any property damage, litigation, and injuries.
Remain Engaged
You must always be accessible to your consumers to operate a construction company and to keep it alive. Customers may have questions or just like to be kept informed. The more time you devote to listening to their issues and addressing them, the more comfortable, they will feel.
Remaining engaged also requires human supervision on-site. You cannot be everywhere at once, but your customers and staff must be aware that you will be making frequent visits. This will demonstrate to your clients that they are a top priority and remind your staff to do their finest job.
The Best Equipment for Your Construction Business
The construction sector is thriving; there are new buildings and roads. Whether you're just starting out or have been in the company for decades, there is certain equipment that you will need. This list will give you insights into what you need:
Backhoes
Bulldozers
Vacuum Excavation Trucks
Trenchers
Dump Trucks
Construction Cranes
Loaders
Excavators
Graders
Pavers
These equipment are just the basics, but having them will put you at a good start. Network and see if you can partner with a provider that can offer these tools at a discount.
Get More Construction Company Management Tips
Our guide gives you tips about how to run a successful construction company. It's up to you to market and prioritize your customer service. If you follow our advice and stay focused on your goals, you should be able to achieve profitability and success.
This entrepreneur journey can be challenging, but we are here to help. Check out our blog posts for more information about owning and operating a construction business.