Would you like to enter the era of smart homes? Believe us, it's very easy! The three main pillars on which smart technology stands are convenience, efficiency, and comfort. If you really want to live a smart life, the smart curtain system is the way to go for! This is the best way to make your life simpler and easier.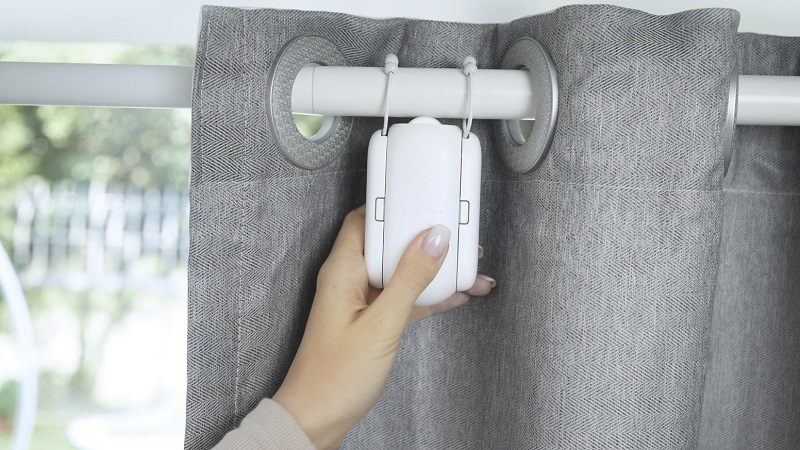 Want to discover how smart curtains can be beneficial for you? Let's continue reading to get the answers;
Save Energy & Cost In The Long Run
One of the main benefits of having smart curtains is they allow you to schedule open and close timings throughout the day. Not only that, but you can also integrate your smartphone sensors into your smart curtains. For example, if the sensor detects someone is near the curtains, they will automatically open up. Will it help to save cost and energy? Of course, it will!
Offer Enough Convenience
Do you feel difficulty in opening and closing the curtains sometimes? It usually happens when your window ceiling is high or the curtain fabric is heavy. It gets allergic sometimes, especially for those facing asthma or other allergic problems. The good news is that you won't be having such problems anymore with mart window curtains. With a single tough button or even through voice command through Amazon Alexa or Google Assistant, you can control these window coverings.  Moreover, smart curtains can serve as an alarm clock for you as they open up automatically in the morning to let the sunshine in.
Great For Safety Purpose
One of the main reasons why smart curtains are today's popular choice is due to safety purposes.  When it comes to safety, smart curtains can be handy as they will automatically open when smoke is sensed inside. This is a very great and beneficial feature of smart curtains.
Secure Your House From Burglars
Did you ever leave your house alone? It can put your home in danger as burglars notice no one is there in the house. As we've already discussed that you can schedule the open and close timings of smart curtains, this system will help the burglars' to not identify that the house is empty. Isn't it good to secure your house with smart window curtains? Of course, it is!
Provide Healthier Lighting
Natural light is always better. As smart curtains will automatically open during the daytime, they will give you more natural light. If you want to set automation for your smart window coverings, you can take assistance from SmartRuma.
Hence, we can say that smart curtains provide you with a lot of features to take advantage of. With this system, you can make your home a better place to enjoy your life with convenience. So, it's wise to make your life healthier, better, and safer by investing in good quality smart curtains!
We've got you covered with everything regarding smart curtains. Did you find this blog informative?