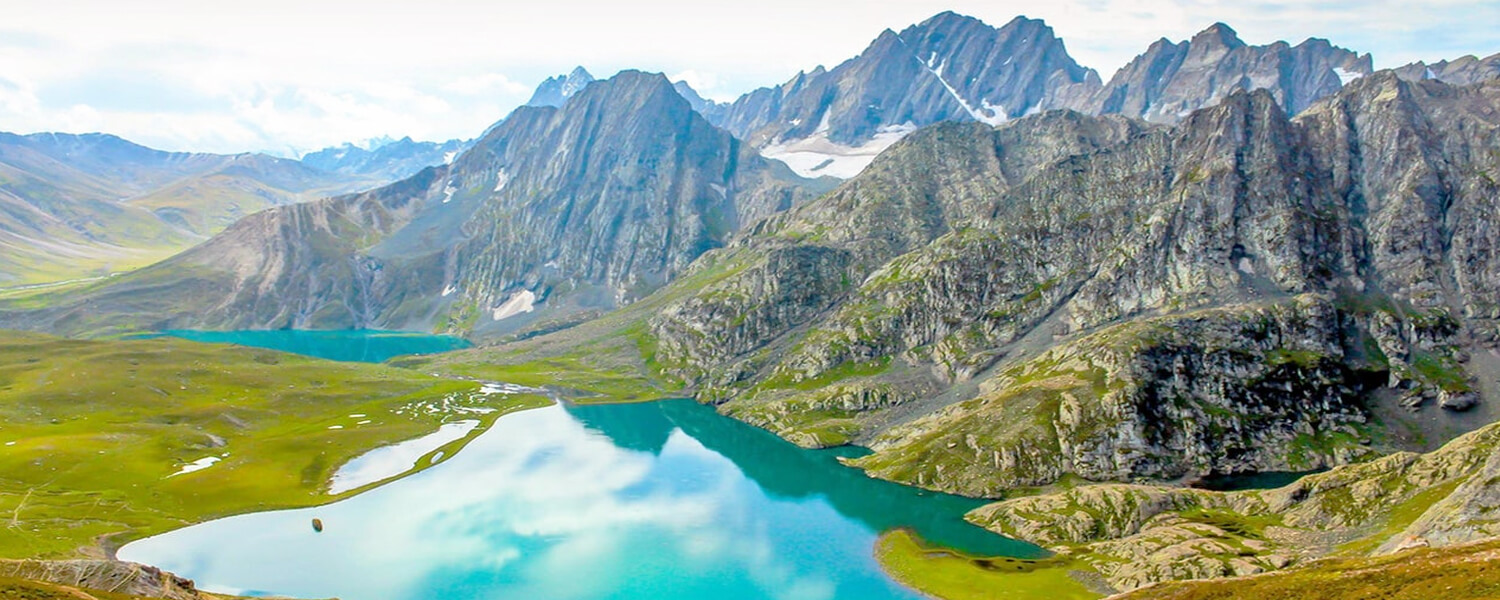 India is a land of diversity that offers a breezy scent of the ocean as well as sandy storms of deserts. The subcontinent proudly boasts multiple languages, cultures and heritage. From lofty snow-laden mountains of the Himalayas to vast azure blue waters of the Arabian Sea and Bay of Bengal, India presents a multitude of exotic travel destinations. Tourism is fast growing in the subcontinent and people from different parts of the map frequent the most popular ones. 
With holidays coming around the corner, you all must have started with your vacation plans. However, this year instead of visiting the all-time favourite tourist spots, you should explore the hidden gems in India. Yes, there are still many places in India that are yet to be explored. If you are up for an adventure, browse through the hotels near me option and get yourself booked at the nearby hotels to the following underrated places of travel.
Laitmawsiang in Meghalaya
A quaint village tucked in Khatarshnong Laitkroh Block of East Khasi Hills, Laitmawsiang is one of the most underrated travel places in India. Untouched by a massive population, this village features clear ponds and foggy waterfalls that can transport you to a fairytale. Covered with dense forests, Laitmawsiang preserves pre-historic fossils in ancient caves. If you want to experience something different, then heading to this hidden gem in Meghalaya is the right option for you. 
Ubbalamadugu Falls in Andhra Pradesh
Nestled away in the hillocks and greenery of Andhra Pradesh, Ubbalamadugu Falls is a lesser-known waterfall in India. Since the name is unheard of to a lot of people, this place can be a perfect spot for a family outing, if you plan a trip to Andhra Pradesh. You can plan a trek with your gang in the surrounding region of this beautiful waterfall. You can also take a dip in the pool formed at the bottom of the waterfall. 
Doodhpathri in Kashmir 
Located away from the bustling city of Srinagar, Doodhpathri in Kashmir is considered to be one of the most beautiful meadows in India. Legend has it, a famous saint pricked the grounds in this region in search of water and milk came out, therefore the name Doodhpathri. Since this place is not frequented by a lot of tourists, the water flowing through the meadows is fresh and clear. If you plan a trip to Kashmir, you should pay a visit to this beautiful spot that features verdant grasses over shimmery streams. 
Haflong in Assam 
The only hill station of Assam popularly known as White Ant Hillock, Haflong is another hidden gem in India. This hill station houses many mystical waterfalls, sparkling streams and green hillocks. Making itself a place for fun and adventure, the untouched beauty of Haflong provides a perfect spot to organise family picnics and romantic outings. If you are a nature lover, then you are in for a treat as this quaint little place boasts a wide range of migratory birds. While you are unwinding and relaxing at this natural wonder, you should also visit Haflong Lake which is another major attraction of this place.