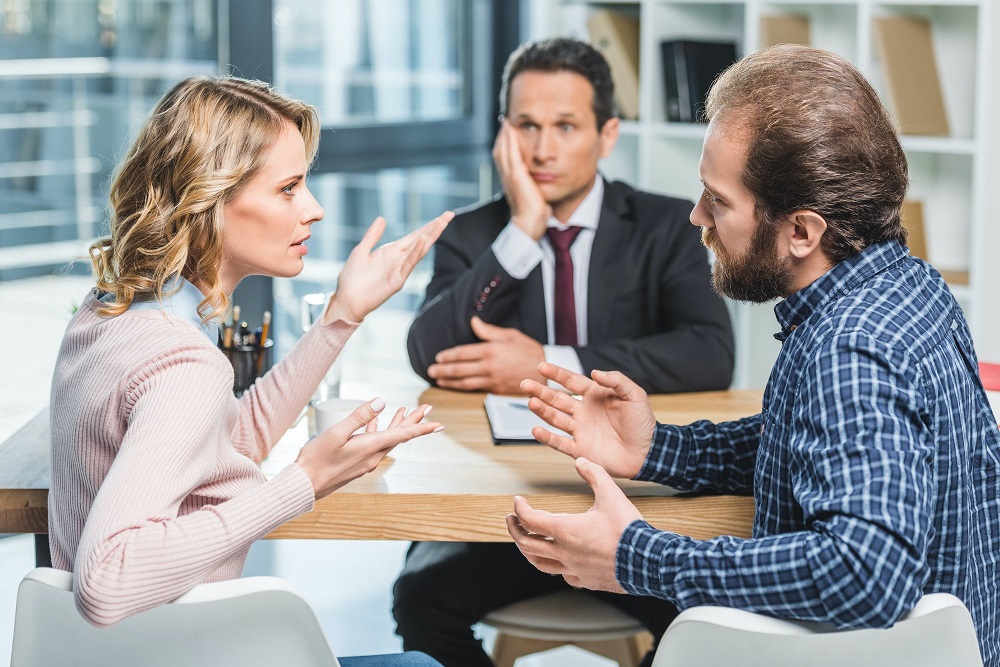 A family law attorney has to handle many kinds of cases, all of which are linked with family matters. People believe that only divorce comes under a family lawyer, but in reality, the case includes child custody, adaptation, domestic violence, estates and many more issues.
These cases are handled in the family courts, and a family lawyer can specialise in any area. Hiring a trusted and professional family lawyer can help you get legal assistance with coming out of messy situations.
Family Law
Family law deal with legal cases like marriage, separation and children. A family lawyer also deals with heterosexual relationships or same-sex relationships. They can also draft legal documents like petitions and property agreements. Some family lawyers also specialise in the protection of minors who are with their parents.
In a nutshell, family law encompasses multiple legal disciplines that approach family matters from simple to complex.
Types Of Family Law Cases
Family law cases deal with the most complex and sensitive cases. These cases need personal details that could be a catalyst to feeling distressed.
· Adoption
Adoption is a critical process for a family; there are many steps to follow. A family law attorney can aid with all legal processes involved in adoption.
If you want to wrap up the process fast to welcome the newest member of your family, then hire a proficient family lawyer.
· Divorce
Someone going through a divorce is probably the toughest period in life. Feeling between the couple makes it unbearable to style the case peacefully. In such a situation, a divorce lawyer acts as a mediator, listens to both sides, and tries to reconcile the issue within the law.
An expert divorce lawyer can guide couples to settle matters wisely without visiting court.
· Paternity And Child Custody
After the parents' separation, a child can suffer the most regarding custody. Handling this situation can be a challenging job. Parents need a mutual agreement on the custody of the child.
In such cases, parents produce the case in the family law court to decide paternity. The family law court drafted a well-defined agreement on the child's custody, keeping the child's interest and future is the topmost priority.
A paternity lawyer can help parents in the process and drafting the child custody agreement.
· Estates And Wills
An estate is a personal property a person owns at death. A real estate lawyer is involved in drafting living wills, power of attorney, and other documents. It is performed to ease property transfer after the owner's death.
An honest real estate lawyer is liable in making an estate plan where a person divides their estate and has no rights to others on the division.
· Guardianship Or Caretaker
If you want to obtain guardianship over a minor child, a guardianship lawyer can help you. Guardianship also includes taking care of an adult who has developmental issues.
A guardianship lawyer can assist with the required paperwork. Guardianship is done to prevent the child from entering the foster care system.
And if any child is in foster care, a family lawyer can assist you with the steps to re-obtain your child. An experienced family lawyer can guide you with the best option to unite with the child.
· Name Changes
People who want to change their or child's name must place the affidavit in the family law court. A family lawyer can support you in the name change process and make it hassle-free.
· Domestic Violence
All forms of domestic abuse are severe issues, and an expert family lawyer needs to handle the case. They will offer protection orders against the abuser.
A family lawyer fight for the abused person or a person falsely accused. The victim must file a lawsuit or seek monetary compensation for the trauma and medical expenses.
In case of a wrong accusation, the family law attorney works on finding pieces of evidence of the incident in defence.
· Litigation
Some family problems are settled outside the court by the family lawyer, and some issues end up in the family court. A family attorney is an ultimate guide to winning a family litigation case.
They will assist you with the required knowledge to get justice legally.
Final Verdict
The family law process is difficult; a proficient family law attorney can convey a big difference in your legal issues. The family lawyer guides you in managing the legal agreement, drafting required documents and representing it to the court.
Therefore if you are going through any family problems, hire a lawyer who can be the best partner in fighting to get justice. Select a lawyer who is serious and trustworthy for your case.