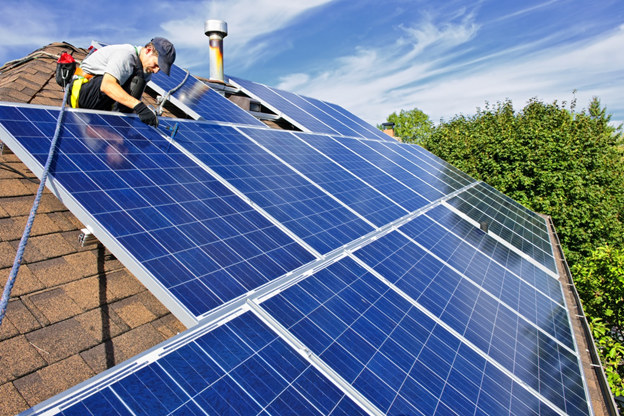 More US homeowners say they're considering home solar panels. However, only 6% of US homeowners already have systems installed at home. Another 46% are giving it serious thought.
Do you want to make the switch to green energy this year? Consider hiring an experienced solar company for the task. They'll ensure your solar panels are properly installed.
Not sure who to hire? Read on to discover how to find the best solar panel installers in your area today.
Proper Credentials
Before hiring a solar company, make sure they have the proper credentials.
First, confirm that the company is licensed to work on residential properties in your area. Confirm that their license is up-to-date as well. Otherwise, take them off your list.
Ask each company you call if they also have an up-to-date insurance policy. Determine if they have worker's compensation and general liability insurance. If there's an incident, you can feel rest assured knowing you won't have to pay for damages out of pocket.
Years of Experience
The solar panel installation industry has experienced growth over the past five years. There are now over 13,000 businesses across the US. Some businesses are newer to the industry than others, though.
Before hiring solar panel installers, determine how long they've worked in the industry. Consider how many solar panel systems they've installed in that time, too.
Try to find a team with hands-on experience. These teams are less likely to make costly mistakes while working on your property.
A Strong Reputation
You can learn more about each solar energy company by talking to homeowners who were once in your shoes. Ask each business if they can provide references. Otherwise, look online for client reviews.
Hire solar panel installers who already have a strong reputation. If you find a number of complaints filed against the company, keep searching.
Availability
Determine when the team is available to install your solar panels. Make sure they can work based on your timeline.
A smaller business might not have a big enough team to handle multiple requests at once. Find a company in your city that's available to get started right away.
The Right Price
Call at least three solar companies on your list and ask for an itemized list of their services. Ask what they can offer in addition to installing your panels, too. For example, some companies also offer maintenance services.
Ask each company if they offer a warranty as well. Determine if they offer different financing options, too.
Don't hire the cheapest company on your list. Instead, review your notes to make an informed decision.
Soak Up the Sun: Use These Tips to Find a Solar Company Today
Don't rush when hiring solar panel installers. Instead, use these tips to find a solar company you can trust. Doing your due diligence will ensure you find an experienced, qualified team.
Searching for more helpful tips, tricks, and guides? You've come to the right place.
Check out our latest articles today for more useful advice.