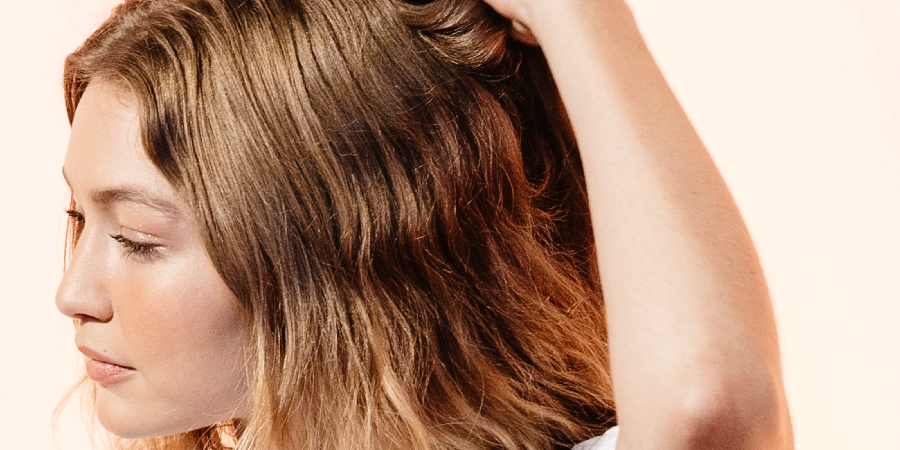 Imagine you wake up one day and get a bunch of hair lying on your pillow, this situation can send anyone on earth in panic mode. Even you can get into this situation if you won't take care of your hair after your hair color. Hair color looks amazing, giving you a whole new feeling, and uplifting your confidence to a whole new level. But when you get your hair colored, not adapting to healthy hair habits can cause damage and make your hair color fade away in a few months. Not taking care of your hair may end up making them dull and dry. 
This is why we have opened a playbook for you to get the hair color intact for months by giving your luscious locks both strength and shine. 
Keep your hair Hydrated:
The secret mantra of keeping your hair color stays longer is keeping your hair as hydrated as possible. The chemicals used in the hair color tend to make your hair go dry and suck up the moisture, this is why moisture loss is considered as a prevalent after effect of hair color. Thus, it is highly recommended to keep your luscious locks hydrated. For this, using the shampoo and conditioner will not be enough, you'll need to do an oil massage once a week to maintain the moisture balance of your hair. Along with this, adding hair masks to your hair care regimen will be considered a big positive.
Use the correct Shampoo:
As far as retaining the hair color goes, picking up the right shampoo plays a major role. A perfect hair care regimen includes having a hair care shampoo that provides the right amount of care and moisture. Using a sulfate-free shampoo will prevent your hair from fading, thus, it's important to choose a right shampoo that prevents further loss to your hair colour. 
Use hair mask enriched with Protei

If you haven't tried a hair mask yet and always wanted to give it a try, maybe this is high time that you should consider giving hair masks a try. Now, you may find it difficult to take out time out of your daily rigmarole to apply a hair mask, but, to retain your hair colour, you need to brinig it into your habit. Our recommended high practice will be using it before shampoo. When you do the same, use a hair mask 60 minutes early to leverage the most of the moisturise your hair. Apply it beforehand and leave for an hour and use this time doing your other work. Now you may wonder, which mask should you use? Our recommendation goes with Protein hair mask. To be true,  Protein hair masks are wonderful as they will help repair damaged hair. This way, protein masks will also help you in keeping your hair colour longer. You can easily make the protein-rich hair shampoo, Whisk one egg and add two tablespoons of mayonnaise in a bowl. Whisk it until smooth. Once done, apply the mixture on your hair from roots to tips. Leave the mask for 20 minutes to 40 minutes. Once done, rinse well with warm water and then apply shampoo. 
Keep your hair away from Hot water
Brining your freshly coloured hair in contact with hot water can lead to hair colour fading quicker. Taking a hot water shower can not only make your skin dry but make your hair dry as well by depleting your hair of moisture and decreasing the life of your hair colour. Hot water showers often lead to opening up of cuticles of your hair, and showers away the moisture and hair colour as well. Instead, our recommendation goes with switching to warm water for both your body and freshly colored hair. Try to use the water of room temperature, especially chlorine free water to wash your hair. Apply shampoo, once done, apply a conditioner and rinse your hair with cold water. This way you can ensure your cuticles stay sealed shut.
Apply Vinegar on your hair and see the magic.
For longevity of your hair colour, using vinegar is highly recommended. Use a small amount of vinegar diluted in a bowl full of fresh water and apply to your hair to retain the hair colour for a longer period of time.