While selecting a sofa for your use, it is important to select the fabric wisely. The fabric of upholstery is the face of your sofa. It should be durable, attractive, and practical according to your needs. People normally get confused about what type of sofa fabric they should select. Many people don't know that fabric is available in several different types and select the one they know. You can always go for fusion or select the one type you liked most. Choosing fabric for the right situation will ensure your furniture's life span and provides your eyes with an adorable aesthetic view.  If you want to know how many types of sofa fabrics are there to choose the best among them. You are in the right place; here is the list of types of sofa fabrics you can opt from them for your upholstery.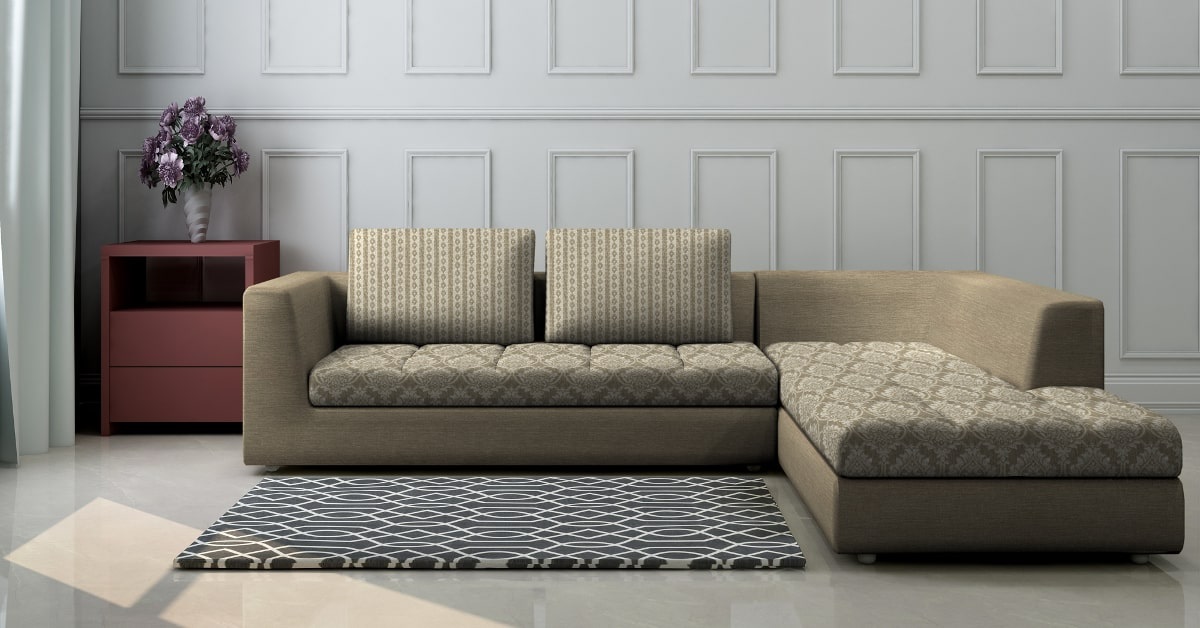 There are two types of fabrics for sofa natural and synthetic. Natural fabrics are:
Wool is a durable and sturdy fabric, and it is one of the favorite fabrics for sofas. It has stain and pilling resistant features. The properties of being rough and tough make it ideal for many people. It is also available in colors to match your furniture and interiors. The only drawback is its water prone feature, so it is not a good choice when small kids are around.
Cotton is the most popular and cheapest fabric used as sofa fabric. It is known for its comfort and sustainability. You will always feel softness and comfort whenever you sit on your sofa. You can select from a versatile choice of colors and designs in cotton fabric. A flowery pattern looks best in summers while orange and dark colors suit winter's most.
Strong, stylish, robust, and durable in one fabric for a sofa is known as Leather. It is a great choice for places with heavy traffic. The material is stain and water-resistant. Investing in leather upholstery is once in long time investment for upholstery.
Synthetic Fabrics:
Nylon is widely used with velvet and other natural and synthetic fabrics to ensure the sofa's durability and sustainability. It helps in eliminating napping and crushing when used with velvet and chenille stuff. Nylon allows you to select colors and patterns, which are not possible when using velvet alone.
Polyester greatly blends with cotton and natural fabrics. It helps the sofa upholstery in avoiding wrinkles and provides add-ons in durability and sustainably. Polyester retains dye and also one of the early choices for sofas placed outdoor.
Acrylic is a synthetic fabric that gives a feel like wool. It resists sunlight and is very durable as a sofa fabric. Acrylic is widely used as a sofa fabric for outdoor collection. It also resists wrinkles and soiling. You may encounter piling if acrylic is not good in quality.
Conclusion:
There are many fabrics used in sofas; you may select the one you need most to get the best possible results.